MSD debate: Will Rahul emulate Rahul ?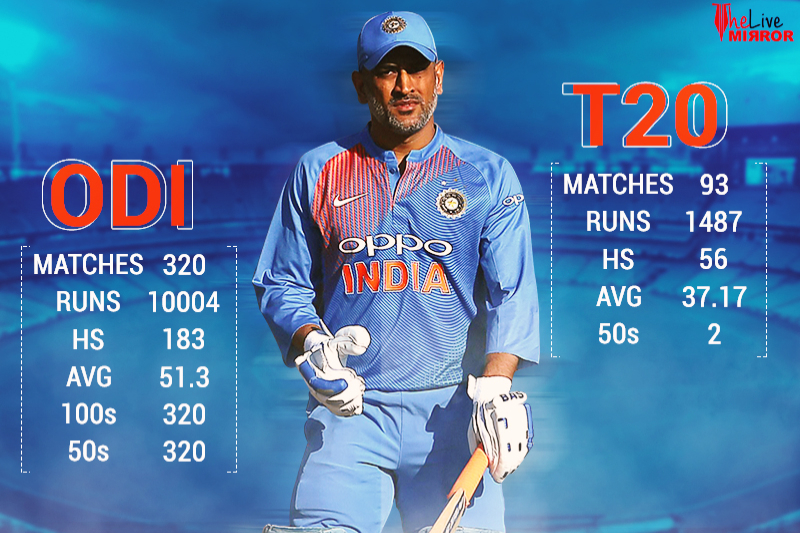 Is Mahendra Singh Dhoni a spent force now? Well, this cannot be dispatched in one sentence for a person who has achieved every possible milestone as a player and skipper as well. It would be hard to leave out Dhoni from any World XI in the contemporary period.
Having said that, it also doesn't make sense to take pride in the past and overlook the present and future. Yes, Mr Cool looks to have left behind his golden touches in recent times. So much so that he had to suffer people jeering him in the last ODI against England at Lord's on Saturday last (July 14).
Does he deserve this? May be not, considering the amount of contribution he made for the Indian cricket in last 14 years. But then, the situation couldn't have been averted in London the other day. As we all know, fans' memories are short and they don't live in the past. Though captain Virat Kohli defended his former leader, but how long can he continue to do so?
Also read: Yuzvendra Chahal feels Lord's pitch acted biased towards England
Time has come to think about what needs to be done with the legendary former skipper? One thing is sure that fielding a replacement for him in limited overs is next to impossible. May be a Rishabh Pant or a Sanju Samson could emulate the Captain Cool in the limited overs while Wriddhiman Saha is a runaway winner when it comes to the longest format.
Bringing in a Dinesh Karthik (despite his good form) or a Parthiv Patel is indeed a step backward as these were the two who were fighting for India spot back in 2004 when Dhoni made his entry to push both out of the fence. Coming back after 14 years of wilderness wasn't a good idea when India toured South Africa last time.
It is baffling to see the selectors are not showing enough faith in youngsters, Pant or Samson. They should have been blooded into the side immediately alongside Dhoni to learn the nuances from the master and take the baton forward. In reality that didn't happen and captain Kohli had no choice but to continue with the old war horse to turn the tide in India's favour. Dhoni failed more than he succeeded in his role post his retirement from Test cricket.
Now, it seems there's none who can fill in the big shoes, but as a matter of fact none of the youngsters was tried for the big role and those who were tried were tried decades ago with utter failure. Not that Karthik has done badly, but how many years Karthik can continue considering the fact that he is already in 30s.
Also read: Ramesh Powar roped in as interim coach of India women's team
The team management has to take a call in near future on whether the team will cling on to Dhoni or look for other avenues. Even if it decides to bench Dhoni once and for all, who would it play? May be Kohli will have to take the clock back by 15 years and field a batsman as a stop-gap wicketkeep just like former India captain Sourav Ganguly did in 2003 with Rahul Dravid.
In this team, KL Rahul is the only one who can don the big gloves besides his effective batting. That would probably allow the team to play one more batsman/bowler/all-rounder. Would Kohli resort to that? Let's wait and watch.