Fast bowlers could be the difference in England-India Test series, says Dale Steyn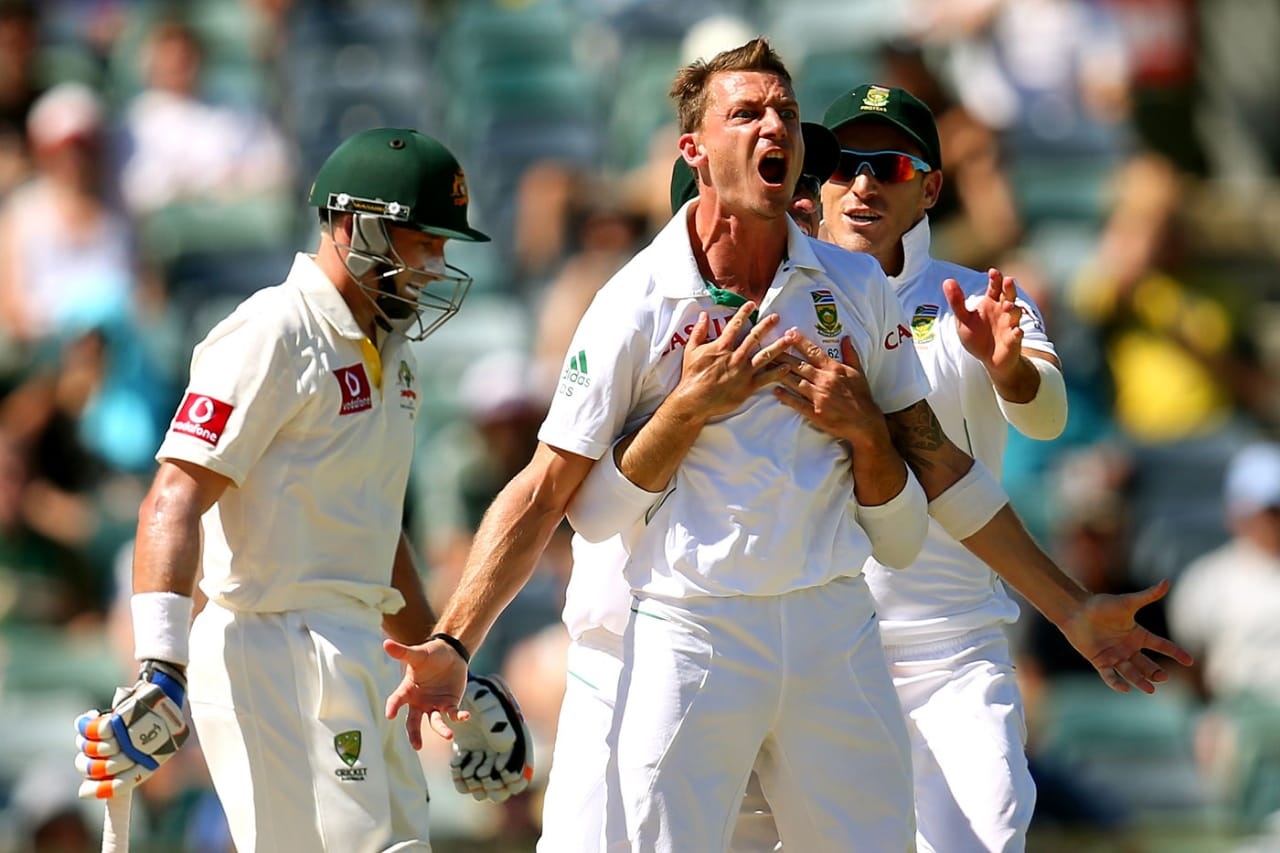 South Africa fast bowler Dale Steyn feels that the differences in bowling attack between the Indian and English team could be the decisive factor, when they both square-off in a five-match Test Series, starting August 1 at Egdbaston, on Wednesday.
"It's going to be a hard-fought Test series. The England bowlers are a little bit more skilled and that's where the difference will be, that will be the tipping point,"said Steyn at a conference in Mumbai.
The Indian pace attack which will miss both Bhuvneshwar Kumar and Jasprit Bumrah at-least for the first match may find it difficult to cope in with the dry conditions in England, said the 35-year-old who believes that the subcontinent relies heavily on its spinners.
"India do rely heavily on their spinners and they do a great job in one-day cricket. (But) at the moment the wickets are pretty flat (in England) and there hasn't been a lot of turn, especially in the four-day county cricket. So they are going to rely on their fast bowlers. And if they don't have them, then they are in trouble," added the speedster, who has been fairly successful in England and has taken 23 wickets in five Test matches there.
Also Read: 10 sportsmen who became successful politicians
He backed England to clinch the Test series owing to their favourable home conditions and fast bowlers with better skill-set, but refused to rule out India's chances.
"If I put my money, I will probably put it on England, but the Virat Kohli led India is "capable of anything" said Steyn.
"I don't like any predictions. The advantage probably lies withAdil Rashid called up for first Test against India England," he added. "Obviously being at home and with such a long tour. It tends to become very long. They (India) have been there for ODIs and are a very good touring team now. Led by Virat this Indian team is capable of anything. I know Virat pretty well, he's quite a determined character. Five Test matches are going to be good for one team and if one team gets on a roll the other team will be blown away."
Also Read: Adil Rashid called up for first Test against India
When asked if the dry conditions and flat pitches would suit India, Steyn replied saying that, "Lot of runs are going to be scored. Home series generally go with the home team. If the ball swings, they (Jimmy Anderson and Stuart Broad) are going to play a massive role, but if it doesn't, then how are they going to get someone like Kohli, Shikhar (Dhawan) and K.L. Rahul out!
"They played well in South Africa which I consider is the hardest place to play cricket. They came to South Africa and just got better. It could be true in England too. I think it's going to be a high-scoring series, but England's bowlers are probably just a little bit better than the Indians and that will be the difference."
Steyn also opined on Cheteshwar Pujara's poor batting performances in the county cricket. He said that "One thing I know about Pujara is that he likes to bat for long hours. If the wickets are flat in England, India are going to have that source on whom they can rely on. He can bat long for them and it will be tough for England to get him out."