The first look of Zila Gorakhpur, a film on UP CM Yogi Adityanath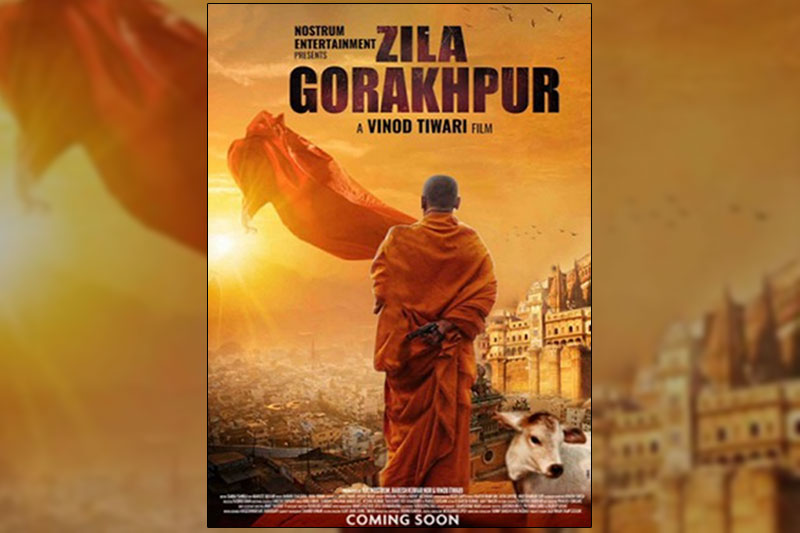 First look of the film named 'Zila Gorakhpur' which means district Gorakhpur was released last week. The poster of the film is showing a man facing his back. Now this man in the poster looks like Uttar Pradesh's Yogi Adityanath, that is because the CM Yogi is also a resident of Gorakhpur.
You will observe that the shocking thing about this poster is that the saffron man has taken a gun in his hand. Also, a cow's calf is seen in the poster. The poster is produced by Vinod Tiwari under the banner of Nostrum Entertainment.
The over all theme can be judged out of poster which indicates that it can be a biopic on UP CM Yogi Adityanath. Gorakhpur is the place where Yogi was born and the movie is made to showcase true circumstances belonging to UP's Gorakhpur district. The Ariel view of the city just justifies the purpose of the film.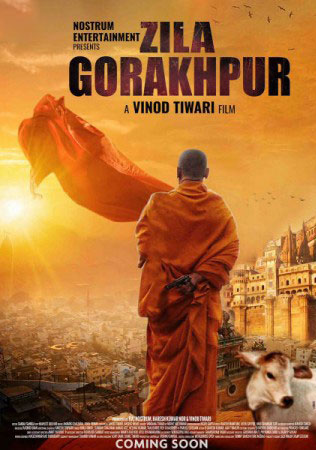 Also read: VFX cost of these films will leave you shocked!
The movie 'Zila Gorakhpur' will tell the story of Yogi Adityanath, who reached Parliament for the first time at the age of 26 and before that  renounced his family at the age of 21 and became a disciple of Mahant Avaidyanath. He has been elected to the Parliament from Gorakhpur for five consecutive terms.
It's a doubt with release of the film because recently the director and producer Vinod Tiwari said in his statement "I would like to inform all, immediately after the announcement of my film 'Zilla Gorakhpur', there were different types of speculations made about it, which have nothing to do with reality, to be honest my purpose is not to hurt anyone's feelings nor to spread any kind of malice in society. So I am going to stop this project in the interest of the country and society".
Also read: I am not cut out for settling in Mumbai, says Bengali film actor Parambrata