Himachal residential complex fire claims five lives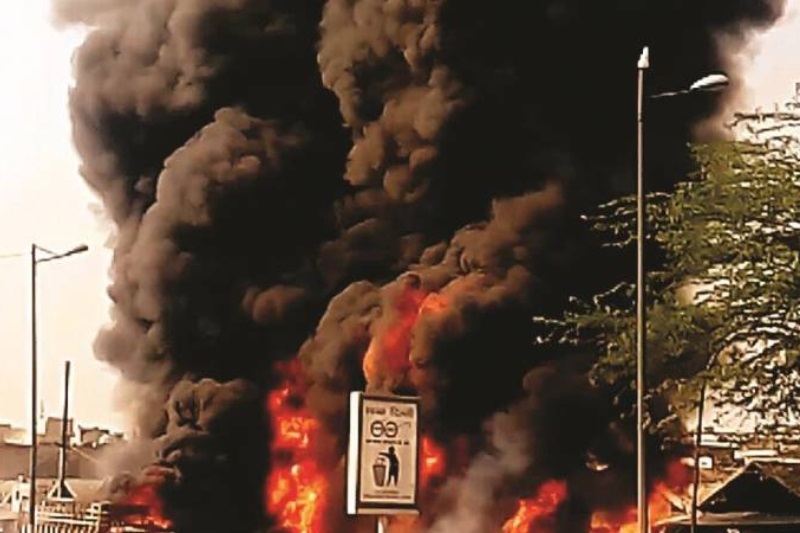 A fire broke out at a residential building in Himachal Pradesh's Mandi district on Monday where five people of a family lost their lives, on Monday morning. The building is situated at a crowded area in Ner Chowk.
Rajiv Kumar, ADM Mandi said a LPG cylinder blast is suspected to be the trigger for the fire. Kumar further added, "Five persons lost their lives in the fire that broke out at a residential building at Ner Chowk in Mandi."
Also Read: Maharashtra Milk Protests: Milk tankers set on fire in Washim
Rescue operations are underway where as three fire tenders are already at the spot. Several people who were feared to be trapped in the building were brought out to safety by fire personnel.
Himachal Pradesh: Fire breaks out in a residential building at Ner Chowk in Mandi. Many feared trapped inside. Three fire tenders at the spot and rescue operations underway. pic.twitter.com/NVKS03zWr9

— ANI (@ANI) July 23, 2018
The District Magistrate of Mandi, Rugved Thakur was at the accident site and confirmed that the situation is under control and more fire fighters are sent for sanitising the area. An investigation is being carried out to establish the exact cause of the fire said Mr Thakur.
Also Read: Fire Safety: Use Your Head Or Loose Your Life!