'Friends' Cast Reuniting for Exclusive HBO Max Special
Friends cast reuniting for an exclusive untitled unscripted special on HBO Max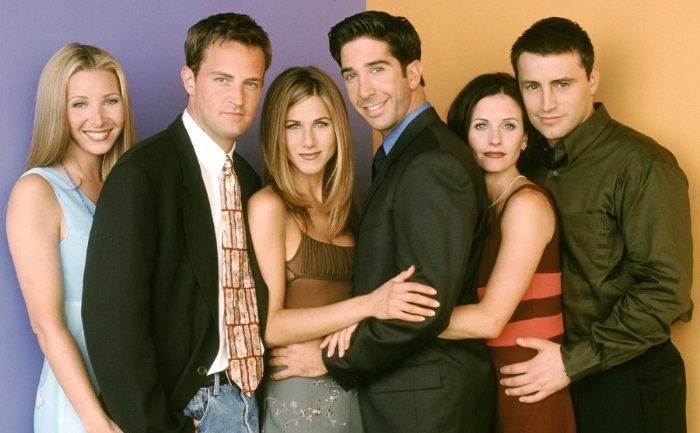 FRIENDS one of the most popular television shows is all set to make a comeback. Yes, fans of the show can rejoice as The One Where They All Get Back Together is officially on. Jennifer Aniston, Courteney Cox, Lisa Kudrow, Matt LeBlanc, Matthew Perry and David Schwimmer will return to the original 'Friends' soundstage, Stage 24, on the Warner Bros. Studio in Burbank. They will be celebrating the long-running series, which ended its run in 2004.
The cast of Friends officially confirmed a reunion show is on the way with simultaneous Instagram posts on Friday, 16 years after the final episode aired in 2004. Jennifer Aniston, Courteney Cox, David Schwimmer, and Lisa Kudrow all shared the same flashback cast picture with the same caption, which simply stated 'it's happening'. They tagged their co-stars and HBO Max.
As reported by Hollywood Reporter, HBO has also confirmed that the cast of Friends will reunite for a special on the streaming platform HBO Max. The reunion will premiere in May, HBO says.
As reported by a source to Variety,  all the six stars will receive at least $2.5 million apiece for participating in the special.
The news was welcomed by fans who took to social media to express their joy.
friends fans now that there's a reunion AFTER 16 YEARS #FriendsReunion
pic.twitter.com/HPq1aApIoA

— ƒ ༄ // ia for a while (@peacefuIsel) February 21, 2020
I am the happiest person in the world!!! #friendsreunion pic.twitter.com/xq1ku4Ahhz

— Niamh Haddrick (@niamhhaddrick) February 21, 2020
Scrolling through Seeing "it's
Instagram Happening"#FriendsReunion pic.twitter.com/aK94PImpXk

— Kirsty (@kkirstylouise) February 21, 2020
HBO will also make all 10 seasons of the Emmy-winning series available to subscribers in May.
Also Read: Mathew Perry teases 'Big News Coming'; FRIENDS' fans lose their calm