BTS Officially Announces Partnership With Samsung
Samsung Galaxy smartphone user's will be able to experience the Connect BTS exhibition through VR with the help of a tool called 'AR Docent'.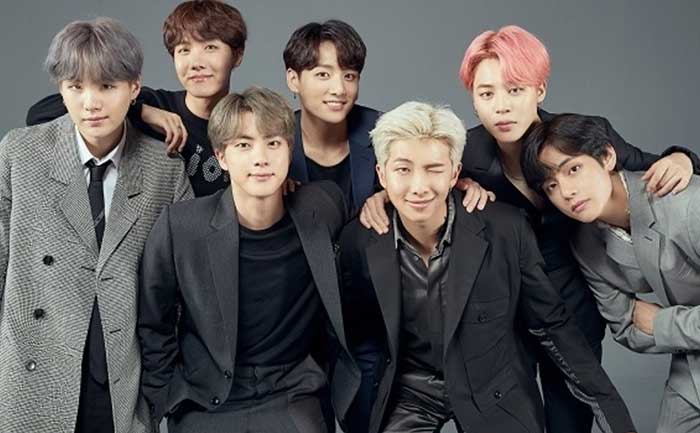 BTS and Samsung have officially announced their partnership. The first order of collaboration for the two parties will be the global project Connect BTS. Samsung will look to capitalize on the stong BTS fan base and also use the band's youthful image to attract a younger demographic.
Connect BTS is a global art project that takes place in five cities around the world with artists who believe and understand the band's message. The project started last month and takes place in London, Berlin, Buenos Aires, Seoul, and New York for a span of three months.
This is where Samsung comes in as they will be providing a tool called 'AR Docent' that will allow Galaxy smartphone user's phones to experience the Connect BTS exhibition through VR. When using this tool, BTS members RM, Jin, and Jungkook will appear and explain the instructions for using the tool. Users can even take photos with the members that appear in the AR.
Fans had been speculating about the Samsung and BTS partnership for quite some time. To add fuel to the fire BTS member V was also featured in Samsung's annual unpacked event. This pretty much confirmed the announcement we have now received.
Samsung commented, "We are excited to be able to give a good experience to Galaxy user fans through this partnership with BTS. We are currently in talks of various partnerships aside from Connect BTS."
The latest BTS album Map of the Soul: 7 released on 21st February. BTS Map Of The Soul: 7 contains a total of 20 tracks. This includes a song co-written with Troye Sivan. In addition, Sia will join RM, Jimin, Suga, J-Hope, V, Jin, and Jungkook for the digital release of ON.
ALSO READ: BTS Unveils Beautiful Art Film For Pre-Release Single "Black Swan", Watch Video