Fuel Rates Hiked Again: Petrol Hits Rs 111.77 in Mumbai
Fuel rates hiked again for 4th consecutive day. Know Petrol, Diesel rates in your city today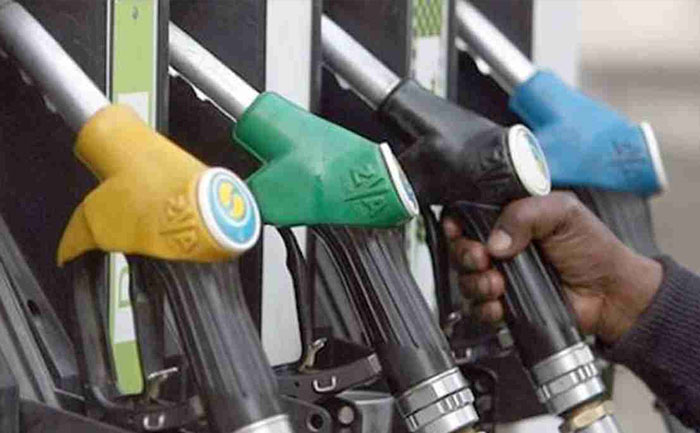 Petrol and diesel prices rose across the country for the fourth straight day on October 17. Petrol has become dearer by 34-35 paise. On the other hand, diesel has become expensive by 35-37 paise. This was the 15th increase in petrol price and the 18th time that diesel rates since the last week of September.
Prices of petrol and diesel rise by Re 0.35 (at Rs 105.84/litre) and Re 0.35 (at Rs 94.57/litre) respectively in Delhi today

In Mumbai, petrol is priced at Rs 111.77/litre (up by Re 0.34) and diesel costs Rs 102.52/litre (up by Re 0.37) today pic.twitter.com/cNqotF9rqA

— ANI (@ANI) October 17, 2021
Today with the latest price hike, prices of petrol and diesel in Delhi was raised by Re 0.35 to Rs 105.84/litre while diesel will now cost Rs 94.57/litre.
In Mumbai, petrol prices increased by ₹0.34 to ₹111.77 while the cost of diesel increased by ₹0.37 to ₹102.52. In Kolkata, the rate of petrol stands at ₹106.43 per litre. Whereas Diesel costs ₹97.68 per litre. In Chennai, petrol and diesel cost ₹103.01 per litre and ₹98.92 per litre respectively.
In Bengaluru, petrol is available at ₹109.53 per litre and diesel at ₹100.37. Hyderabad has one litre of petrol available at ₹110.09 and diesel stands at ₹103.08 for one litre.
Oil companies started raising auto fuel prices over a week ago. This is the fourth straight day of 35 paise per litre increase in petrol and diesel prices.
Prices differ from state to state depending on the incidence of local taxes such as VAT and freight charges. Rajasthan levies the highest value-added tax (VAT) on petrol in the country, followed by Madhya Pradesh and Maharashtra.
Also Read: Petrol Diesel Prices Hiked Again. Check City-Wise Rates Here