Game Of Thrones Season 8 premiere episode opened to massive ratings
Game Of Thrones Season 8 premiere episode opened to record breaking ratings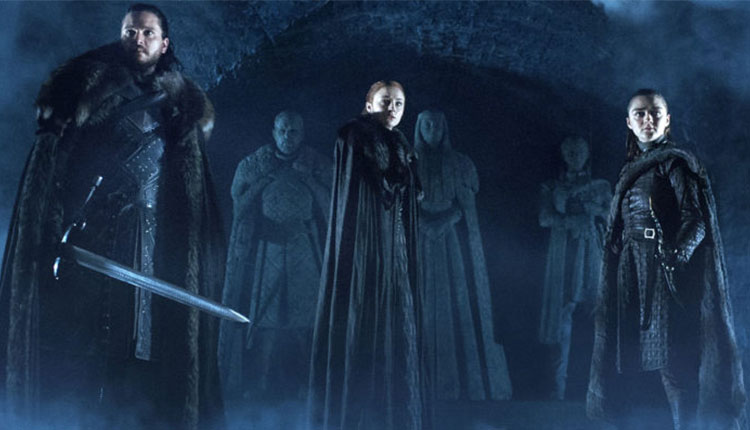 The much-awaited season of the most popular television franchise Game Of Thrones is finally here. Fans all over the globe could hardly contain their excitement as the first episode of the season premiered. The final season aired after a wait of one and a half year on Monday morning as per the Indian standard time. It garnered maximum viewership as per the statistics.
The first episode of GOT 8 garnered 17.4 million viewers on Sunday night as per across all platforms. In comparison to the Season 7 premiere, that was aired in July 2017, the latest episode of the American fantasy drama television series drawn a greater viewership with a margin of 1.3 million.
But the first episode titled Winterfell of season 8 broke the record of the final episode of the last season that had attracted a record 16.9 million viewers, the highest for the series till date.
We saw a lot of reunions in the first episode of the final season, such as the reunion of Arya Stark and Jon Snow, Jon and Bran, Bran and Jaime, Arya's with Sandor Clegane aka The Hound and Gendry, Samwell Tarly and Jon among others.
Here we bring the preview of the second episode that will showcase the Kingslayer Jaime Lannister reaching Winterfell and coming face to face with Daenerys Targaryen, whose father, the Mad King, he had killed during Robert's rebellion.
The story of 'Game Of Thrones' is based on George R.R. Martin's novel series 'A Song Of Ice And Fire', and is created by David Benioff and DB Weiss. The pilot episode of the show titled 'Winter is Coming' had premiered eight years ago, on April 17, 2011.
Also Read: Game of Thrones Season 8 Episode 1: Top Easter Eggs From The Premiere