Notre Dame Fire: Massive fire destroys Paris cathedral
Notre Dame Fire: A fire gutted the famous Paris cathedral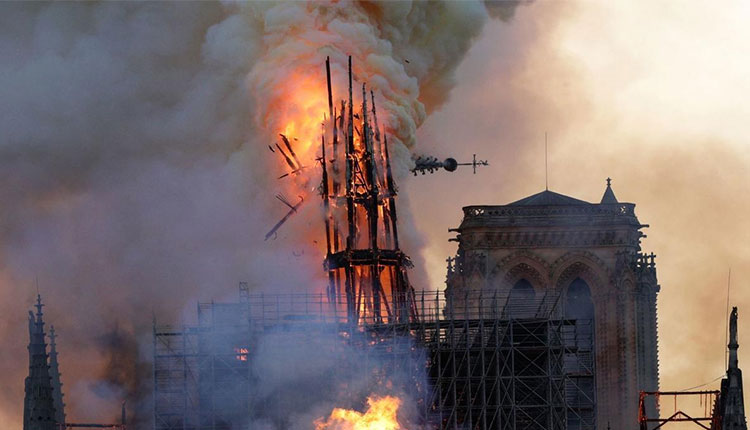 A massive fire broke out in one of the famous landmarks of Paris: The Notre Dame cathedral. The fire engulfed the entire 850-year-old structure, the spire and the roof has been gutted but the main structure, including the two bell towers of the Gothic building, has been saved.
The reasons for the break out in the UNESCO heritage building that is visited by almost 13 million people in a year is yet unknown Speculations abound that the cause could be related to the restoration work being carried out for the most visited landmark in Paris.
The fire apparently began in the attic around 18:30 (16:30 GMT) and quickly reached the roof of the cathedral, destroying its stained-glass windows and the wooden interior before toppling the spire. 500 firefighters fought to save the iconic cathedral that had withstood the ravages of the French Revolution and was left unscathed in the Two World Wars.
After a battle of four hours Jean-Claude Gallet the fire chief said the main structure had been "saved and preserved" from total destruction. Thousands of people gathered in the streets around the cathedral, some weeping and some singing hymns. Churches around Paris rang their bells in response to the blaze that happened during the Holy Week.
French President Emmanuel Macron has vowed to reconstruct the historic building, so has two French business magnates who have pledged about €300m ($339m; £259m) between them by early Tuesday. Offers for the reconstruction is pouring in from around the globe.
Also Read: FRIENDS Quiz: Can you answer all 15 Questions?