India: Game Of Thrones Season 8 Will Be Simulcast on Hotstar
The Fans Of Games of Throne In India Will Be Able To Watch Season 8 At The Same Time As People In US On HBO.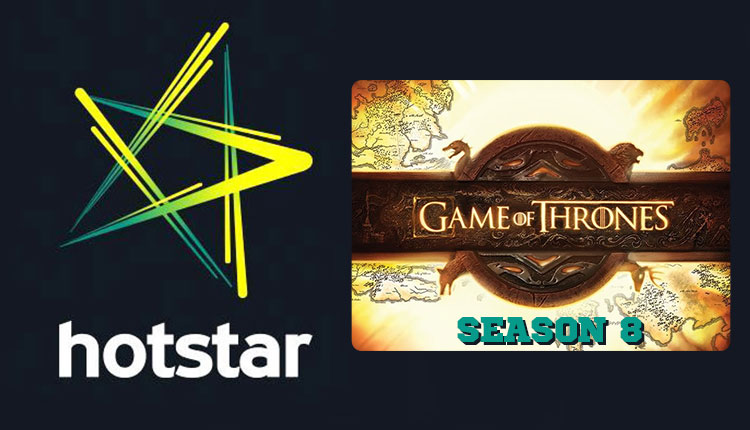 We have a piece of good news for all the fans of Game of Thrones, who are desperately waiting to watch the final season of the fantasy drama. Yes, the seasons 8 of Game of Thrones will also be simulcast on Indian digital platform Hotstar again. Yes, now Indian people can also watch the GoT last season at the same time as HBO Subscribers in the US. Talking about its time, it broadcast on Sunday at 9 pm on HBO in the United States which roughly translates to Monday 6:30 am in India.
It is to be noted that Game of Thrones has not been simulcast in India on Hotsar since its season 5 when it aired on Star World at the same time as HBO, albeit in a modified version due to Indian television's self-censorship ways.
Game of Throne Season 8 Hotstar Timing and Release date
Unlike in the US on Sunday or April 14, the season 8 of Game of Throne will be premiered Monday or April 15 on Hotstar in India. This is the big news for all Indian fans as they will also be able to watch the Game of Thrones season 8 at the same time on Hotstar the moment it airs on HBO.
With previous seasons, new Thrones episodes would only be available on Hotstar after they had finished airing on HBO, which would be 7:30am IST or later. That issue would have been compounded with the show's final season, which is set to have multiple episodes that will run over an hour. Of the five of the remaining six episodes, three have a runtime of about an hour and 20 minutes
Thanks to the Indian Premier League (IPL), Hotstar has become a household name. Yes, now millions of people are currently using the Hotstar to watch the IPL 2019. The digital platform was launched in India on 6 February 2015. It offers streaming media and video-on-demand services and is available on the web, Android, iOS, FireTV, and Apple TV platforms.
Talking about Hotstar's popularity and viewership, it has garnered 340 million views for all 49 matches during the ICC Cricket World Cup 2015 and over 200 million views during the Indian Premier League Season 8 (2015). Hotstar has more than 100 advertisers on the platform.
Also Read: OMG! First Episode Of Game Of Thrones Season 8 Gets Leaked By Reddit User