21 Injured In Major Gas Explosion At Florida Mall in US
Explosion at Florida shopping plaza injured 21, read on to know details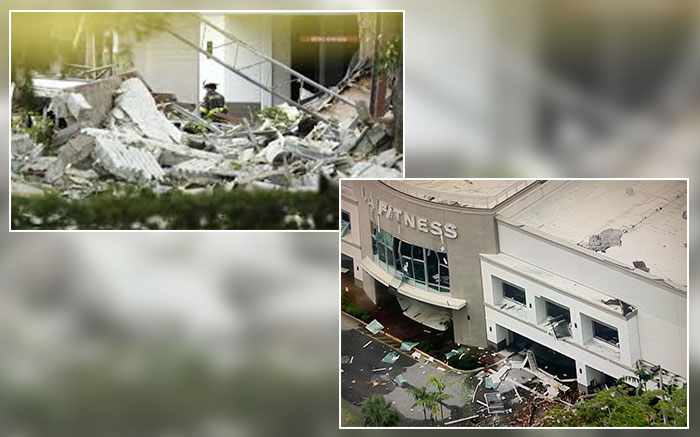 A powerful explosion from a suspected gas leak ripped through a shopping mall in Florida on Saturday, injuring 21 people. The explosion sent debris flying across the parking lot of the Fountain Plaza shopping centre. It damaged an LA Fitness gym, numerous cars and blew holes in neighbouring buildings in the city of Plantation.
Crazy explosion at LA Fitness in Plantation, hope everybody is ok?? pic.twitter.com/DhoZKOw1Tz

— Bash (@sebastianredick) 6 July 2019
The AP reports that the force from the explosion shot large pieces of concrete as far as 50 yards and sent pieces of metal as far as 100 yards across the street, damaging cars parked at other businesses.
.@DavieFireRescue Responding to gas explosion near south university Dr. and Peters Road. Gathering more information now. @WPLGLocal10 pic.twitter.com/kQLSFaFT3e

— Roy Ramos (@RRamosWPLG) 6 July 2019
The South Florida Sun-Sentinel reports that witnesses said the explosion seemed to come from a vacant restaurant in the complex.
#BREAKING: Massive explosion at the Fountains in Plantation. This video was sent to me by my own cousin who was inside @LAFitness when it happened. The explosion was across the street, and it still caused this much damage at the gym. He's ok. @WPLGLocal10 pic.twitter.com/kdpg589EGa

— Liane Morejon WPLG (@LianeWPLG) 6 July 2019
Police and fire departments from nearby towns including Plantation, Davie, Lauderhill, Coral Springs, joined authorities from Broward County Sheriff Fire Rescue at the scene, local outlets reported. The complex is situated in the city of Plantation, about 30 miles north of Miami and 10 miles west of Fort Lauderdale.
Also Read: 7.1 Magnitude Earthquake Hits Southern California