Gemini Man : Watch The BTS Video To See How Young Will Smith Was Created!
Will Smith is seen in double role for his upcoming movie, Gemini Smith. See how the younger version of him looks like.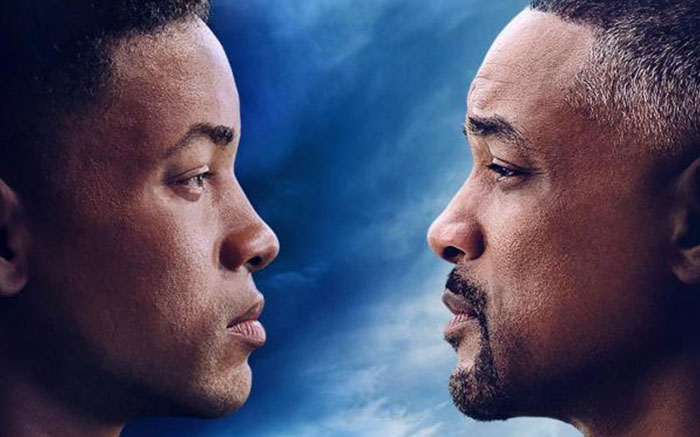 After playing the role of Genie in Aladdin's live action movie, Will Smith is ready to surprise us with Gemini Man. A BTS video from the film shows how director Ang Lee created two versions of Will Smith.
The film features Will Smith playing two different characters – a 51-year-old assassin and a 23-year-old assassin out to kill the former. Directed by Ang Lee, the new video talks about the idea of creating a young clone of Smith using cutting-edge visual effects.
In the BTS, Ang Lee takes us to the ride of how he used technology to create Will's younger version. The trailer released a few months back and was appreciated all over the world.
Speaking about it, Will Smith said, "When I first saw it. It was freaky. It was me. I was looking at the perfect 23-year-old version of me, like somebody took all the flaws out. It's cinematically astounding. This is going to change how movies are made, and how movies are seen."
According to IGN, Gemini Man has been shot digitally at a high frame rate of 120 frames-per-second.
Will Smith took to Instagram to show how he was edited to look younger.
Gemini Man has been written by David Benioff and Billy Ray. It also stars Clive Owen (Children of Men), Mary Elizabeth Winstead (10 Cloverfield Lane) and Benedict Wong (Avengers: Infinity War).
The film has been in the pipeline since 1997. The original project, set up by Disney, was pitched by Darren Lake, with Don Murphy producing and Tony Scott directing. But it was put on hold for many years to allow the visual effects technology to catch up with the film's concept.
Gemini Man opens in theatres on 11 October, 2019.
Watch the trailer for Gemini Man here :
Also Read : Tara Sutaria Was Supposed To Be A Part Fo 'ALADDIN' Before 'SOTY 2'