Google celebrates Children's Day with an adorable Doodle
Children's Day 2019: Google Celebrates 'Chacha' Nehru's Birthday with Colourful Doodle On Walking Trees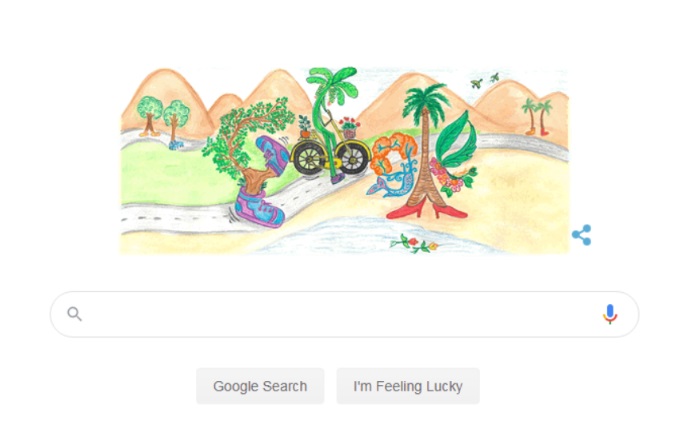 November 14 is celebrated as Children's Day in the country in honour of the birth anniversary of India's first Prime Minister Jawaharlal Nehru. The first Prime Minister of independent India was fondly known and addressed as 'Chacha Nehru'. He believed in the country's young minds and emphasized on their welfare and growth. He always said that as children are the future of the nation they should be nurtured carefully.
On this special day schools and colleges across the nation host cultural programs, events and competitions. Google too is celebrating the day with a special doodle. The doodle is drawn by seven-year-old Divyanshi Singhal from Gurgaon the winner of the 2019 competition in India. Her doodle themed "Walking Trees" in the future, spreads the message on protecting the next generations from Deforestation.
Every year since 2009, Google hosts a competition 'Doodle 4 Google' on Children's Day. This year's theme for the Google doodle competition is "When I grow up, I hope…".
Children's Day in India was earlier celebrated on November 20, coinciding with Universal Children's Day by the United Nations. But after Mr. Nehru's death in 1964, a resolution was passed in the parliament wherein it was unanimously decided to celebrate his birthday as Bal Diwas or Children's Day in India.
Jawahar Lal Nehru is considered the architect of modern India. One of the eminent leaders of the country during the freedom struggle, he laid the foundation of independent India as sovereign, socialist, secular and a democratic republic. He was involved in the establishing of the All India Institute of Medical Sciences (AIIMS), the Indian Institutes of Technology (IIT), the Indian Institutes of Management (IIM) and the National Institutes of Technology (NIT).
Also Read: IPL franchise Kolkata Knight Riders shares childhood photos of two of their main spinners on Children's Day