Overclocker Delidded Most Expensive Workstation CPU – Intel Xeon W-3175X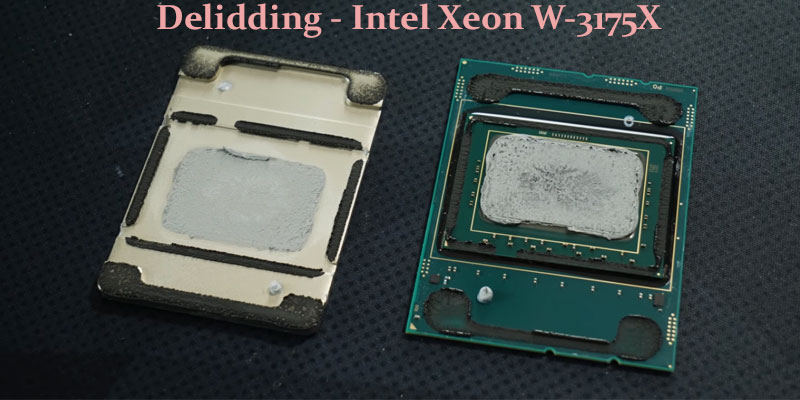 Intel Xeon W-3175X 28-Core processor introduced last year in fourth quarter is an very expensive chip. Wearing a premium price tag of approx. $2000 or higher, its not easy to modify the chip or push it to extreme performance treatments without giving a second thought to loss. Overclocking at a safer limit helps to achieve better output, but the full capacity remains untouched. Fiddling with a high-end CPU requires lots precision, or else a wrong move can kill the chip and the damages are uncovered in warranty. Recently overclocker der8auer went a step ahead of delidding Intel Xeon W-3175X.
Der8auer shared a video on YouTube of complete process of delidding Intel Xeon W-3175X, it gives us a glimpse of the internal architecture, the standard thermal paste used by Intel and after delidding the overclocker re-tested the processor's performance.
The video reveals the stack pcb and a lot of thermal paste sitting below the HIS, the process looks simple but it is not advisable to do major customization unless the hardware is sponsored or if you are happy to pay big amount for testing.
Intel Xeon W-3175X is a 28 Core 56 thread CPU clocked at 3.10Ghz base frequency. Max Turbo frequency is 4.1Ghz. Few overclockers were able to achieve upto 4.6Ghz on it without delidding the processor and using the right liquid cooling setup.