Green Day Plans For an American Idiot Movie 'Pretty Much Scrapped'
The band released its thirteenth studio album in February 2020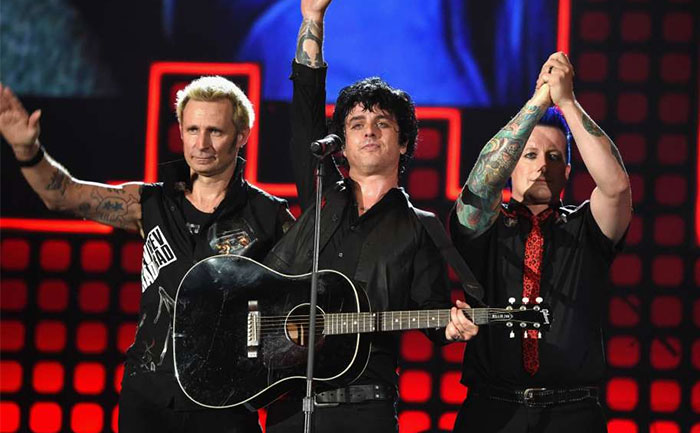 Greed Day frontman Billie Joe Armstrong has confirmed that the plans for an American Idiot movie have been "pretty much scrapped". The musician shared this information with NME during an interview while talking about the release of the band's new album which released on February 7, 2020. Unlike American Idiot, the band is staying away from politics this time around.
"I draw no inspiration from the president of the United States because he's just… there's nothing," he to Kerrang. "Trump gives me diarrhea, you know? (Laughs) I don't want to write a song about it!"
There were reports in 2011 that there were plans for an American idiot movie inspired by the band's seventh album. There were a lot of names thrown around in association with the project. Armstrong had hinted at Robert Pattinson's involvement in the film. Tom Hanks was another big name that was brought up in association with the project. Playwright Rolin Jones was supposedly writing the film script by 2013. Things were looking up for the movie till 2016 when it was being developed by TV network HBO. This was right around the time of Green Day's Revolution Radio album.
"That's the plan right now," Armstrong had said of the project at the time. "We've got the green light from HBO, and the script is going through a couple of rewrites here and there. So I'm not sure when exactly we're going to start shooting, but it's definitely all systems go at the moment."
In 2009, Michael Mayer adapted American Idiot into a Tony-winning musical.
ALSO READ: Search 'Idiot' In Google, Find US President Donald Trump