Guddan Tumse Na Ho Payega Jan 09, 2020 written update: Guddan decides to leave Jindal house
In Guddan Tumse Na Ho Payega upcoming episode Antara hits Guddan with her car to separate Guddan and Akshat forever in her attempt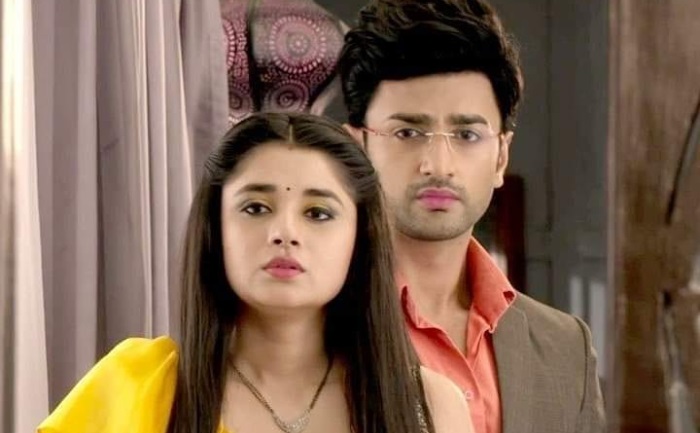 In Guddan Tumse Na Ho Payega Jan 08, 2020 written update: Guddan furiously bursts with anger on her husband, Akshat because she feels he broke her trust. In the meantime, Akshat tries to explain to her that whatever she saw was just misunderstanding but she doesn't listen to him at all.
On the contrary, she decides to raise her baby alone and not let Akshay have any impact on the baby at all. It is then that both of them become hurtful. Later, Guddan is in her room and right then Antara enters her room at that moment.
Moreover, she taunts Guddan as she has indeed succeeded in creating rift between Guddan and Akshat. Not only that, she also admits the fact that she has killed Alisha but then Guddan seems to be helpless as she has no proof against Antara whatsoever.
Talking about Guddan Tumse Na Ho Payega, Jan 09 2020 upcoming episode, Guddan makes a decision to leave Jindal house. Meanwhile, Akshat tries his best to stop her but she doesn't listen to him and doesn't stop at all. As she is walking alone on the road, Antara finds the right chance and hits her with her own car.
Will Antara succed in her plan in making Guddan and Akshat separate forever? Stay hooked to The Live Mirror to find out what happens next.
Also Read: Guddan Tumse Na Ho Payega Jan 08, 2020 written update: Antara to hit Guddan with her car