Guddan Tumse Na Ho Payega Jan 10 2020 written update: Akshat doesn't believe Guddan
In Guddan Tumse Na Ho Payega upcoming episode Akshat refuses to believe in Guddan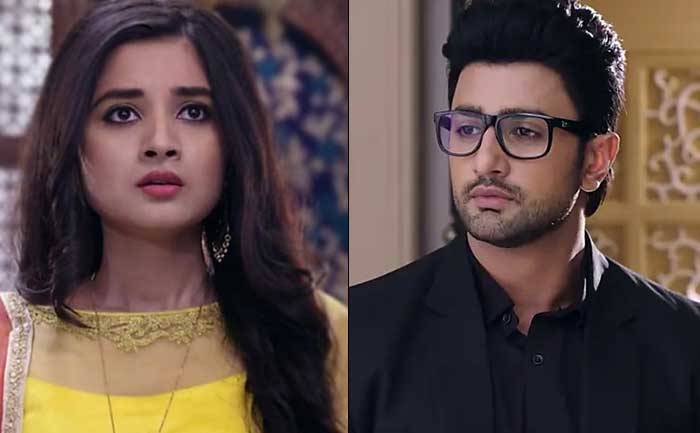 In Guddan Tumse Na Ho Payega Jan 09 2020 written update: Akshat is worried because he learns that Guddan hasn't reached her father's home yet. Following which, he receives call from the hospital being informed about Guddan being admitted at the hospital.
Startled, he learns that the doctor has performed Guddan's abortion. Also, Guddan too becomes shocked to learn the truth. However, the doctor is teamed up with Antara and he shows up the papers signed by Guddan as well as the CCTV footage pretending that Guddan is the only one who had come for abortion because Akshat cheated on her. But the truth is that Antara used the technology and also manipulated the CCTV footage.
Talking about Guddan Tumse Na Ho Payega Jan 10 2020 upcoming episode, Guddan makes her best efforts to explain Akshat and that indeed she met with an accident but then she didn't ask for the abortion at all. Regardless, Akshat doesn't believe her. He walks out of the hospital. Guddan tries to stop him but he doesn't listen to her.
Will this ruin Akshat and Guddan's relationship now? Stay hooked To The Live Mirror to find out what happens next.
Also Read: Guddan Tumse Na Ho Payega Jan 09, 2020 Written Update: Guddan Decides To Leave Jindal House