Guddan Tumse Na Ho Payega Jan 13, 2020 written update: Antara reveals about her plan to Guddan
In Guddan Tumse Na Ho Payega upcoming episode Antara opens up to Guddan that it was her plan of abortion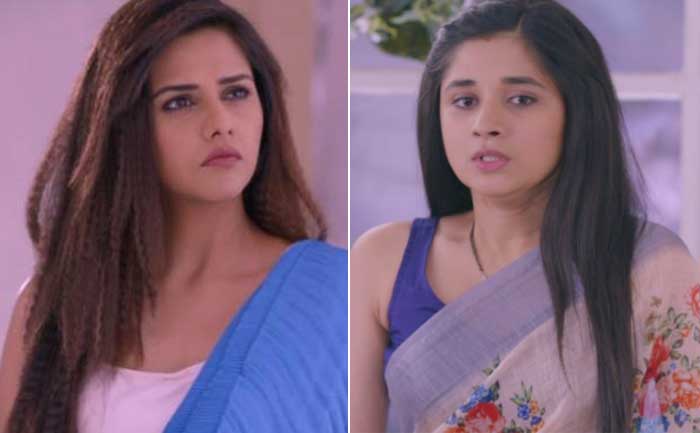 In Guddan Tumse Na Ho Payega Jan 10, 2020 written update: Guddan makes her best attempts to explain to Akshat that she didn't ask for abortion but Akshat refuses to believe what she says and leaves the room without talking to her. Also, Guddan tries to go after him but then she faints.
In the meantime, Antara tells Saru that she wants to clear all the doubts from the minds of those who are supporting Guddan and so she plans for a fake forensic report as well as claim that the CCTV footage is nothing but real. Later, when Akshat blames Guddan for killing their baby, It hurts Guddan terribly.
Talking about Guddan Tumse Na Ho Payega Jan 13, 2020 upcoming episode, Guddan cries very badly as Akshat refuses to believe her. After that, Antara reveals the truth to Guddan that behind the abortion plan it was no one else but her.
Antara then taunts Guddan for expecting baby to make relationship stronger with Akshat which didn't work. Will Guddan prove that she is innocent? Stay hooked to The Live Mirror to find out what happens next.
Also Read:  Guddan Tumse Na Ho Payega Jan 10 2020 Written Update: Akshat Doesn't Believe Guddan