Guddan Tumse Na Ho Payega Jan 14, 2020 written update: Guddan agrees to let Akshat marry Antara
In Guddan Tumse Na Ho Payega upcoming episode Akshat decides to marry Antara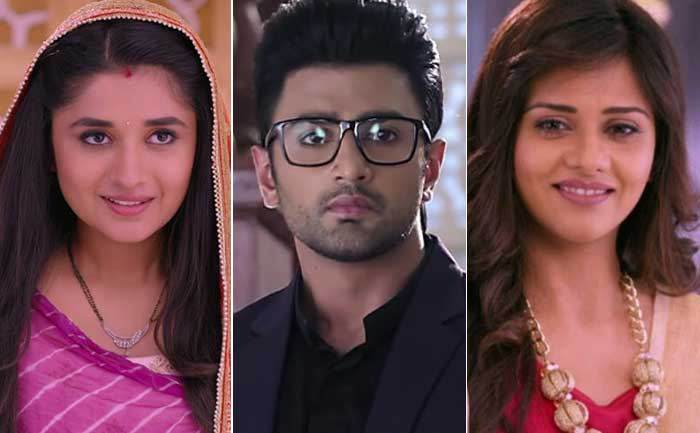 In Guddan Tumse Na Ho Payega Jan 13, 2020 written update: Guddan holds a little doll in her hands and begins crying. Right then, Antara enters the room and discloses that she was the one who tricked Guddan into getting abortion. Listening to this, Guddan is startled to hear the real truth .
Later, she takes the trident from the temple and tries to angrily kill Antara with it. Nonetheless, Akshat stops her and scolds Guddan badly for her putting her mistakes on someone else. Also, Akshat tells that he will marry Antara within 24 hours as it is his way to take revenge from Guddan.
Though Akshat and Guddan are unhappy and upset along with the rest of the family, but Antara and Saraswati are super happy knowing that their plan is succeeding well.
Talking about Guddan Tumse Na Ho Payega Jan 14, 2020 upcoming episode, Akshat and Antara are all set for the haldi ceremony when Guddan comes and stops them. After that, she says the first haldi should be put by the person who is really happiest with the wedding. At that time, Guddan takes haldi in her hands and tells that she is really happy with the marriage.
Furthermore, she puts the haldi on Akshat's face and he is stunned seeing her actions. What will Guddan do now? Stay hooked to The Live Mirror.
Also Read: Guddan Tumse Na Ho Payega Jan 13, 2020 Written Update: Antara Reveals About Her Plan To Guddan