Haryana: 19 year old topper alleges gang rape after being kidnapped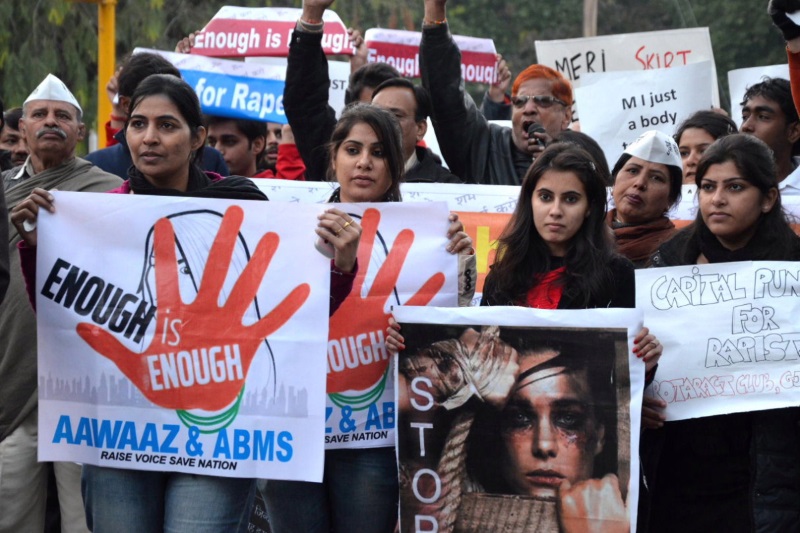 Haryana is fast becoming the hub of all heinous crimes in the country. In a recent development, on Wednesday, a 19-year-old college student who was felicitated by the President after she topped the CBSE board exam was allegedly kidnapped and gang-raped by a group of men in a Haryana district. The woman was then left unconscious at a bus stand in the district.
On the ill fated day, the victim was on her way to a coaching centre when three men allegedly kidnapped and dragged her to a field, where they raped her. The police informed that A few other men who were already present at the field seized the opportunity and raped her too. The woman said all the men involved in this act belonged to her village.
As stated in the FIR filed early Thursday morning, the complainant told the police, as she got down from the bus near Kosli bus stand in Mahendergarh, where she was enrolled into a coaching institute. "When I crossed the road, two boys of my village, Pankaj and Manish, met me. They asked me what I was doing. I told them I was going for my coaching class. They offered me a glass of water. I drank it and fell unconscious. They took me into their car near a well. When I regained consciousness, another boy Nishu was already there. I started crying. All three of them gave me another laced drink. After drinking it, I fell unconscious and all three raped me. Then they dropped me near the bus stand around 4.53 pm. Manish also called my father and mother. My brother picked me from the bus stand," the girl stated in her complaint.
The parents of the victim have alleged that the police refused to take their complaint and file a First Information Report (FIR). After the accused threatened them not to pursue the matter, the parents have been running from one police station to another, hoping to file a complaint.
However, a police officer at Rewari, said a 'zero FIR' has been filed against the accused based on the woman's complaint and the relevant police station is investigating the matter. Rajesh Duggal, SP (Rewari) said, "The moment we received complaint, we promptly initiated action and registered the FIR. Since the area where offence took place falls in Mahendergarh district's jurisdiction, we have informed them. They shall be conducting further investigation in the case." A zero FIR is filed in a police station under whose jurisdiction a crime did not happen, but from where the case can be transferred to the relevant police station.
Also read: Kerala nun rape accused Mulakkal claims nun had an illicit relationship with relative