The Division 2 Hex Wrench Farming Location: How to Find (Complete Guide)
How To Get Hex Wrench Farming Location In Division 2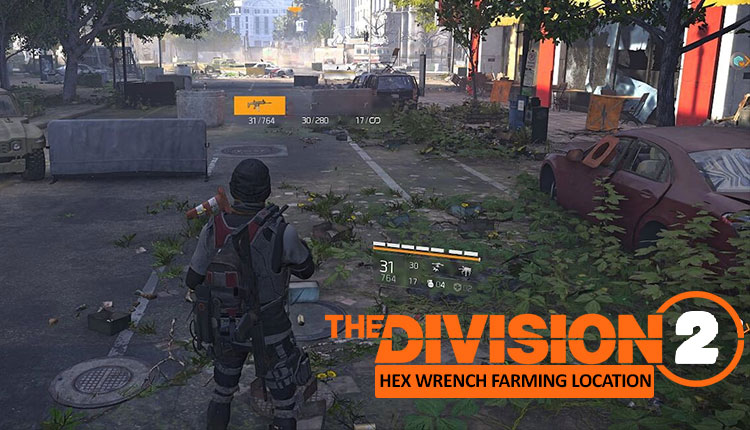 You must be confused about how to get Hex Wrenches in The Division 2 as these items are not easy to find. Yes, we all know that Hex Wrenches are barely drop, but in The Divison 2 Hex Wrench Farming Locations guide, we will show you how to get them by following a few simple steps. For uninitiated, Hex Wrenches appear in the Trinkets section of your inventory and you may need them to complete some settlement projects. After reading this guide, you will get the idea where you should farm hex wrenches to complete the projects that game gives you.
How and Where to Find Hex Wrenches in Division 2?
In order to complete some settlement projects, there is hardly any location where you can find and farm Hex Wrenches in this game. At least they potentially patch it out. You must have got the idea who incredibly unique the item drops.
In order to find the Hex Wrenches in The Division 2, you will have to travel fast to the Safe House which has been named The Shop. It is located near to Lincoln Memorial mission in West Potomac Park. Notably, you will be underground. Later, you will have to find a big staircase which leads you to the East Exit and climb up.
Once you climbed up, you will have to ascend another long staircase and you will be facing the door which will lead you to outside. It should be noted that you do not want to exit just as of now. Instead of moving out you will have to turn to your left and sport a mannequin in the Centre.
Walk past the mannequin, and look behind the counter. You'll witness a small, grey, filing cabinet. rob it, and see if you get a hex wrench. No matter you get a hex wrench from the mannequin or not you all have to keep trying to get more hex wrenches in The Division 2. Once you complete the process, you can open and try the same filing cabinet once again.
According to one Reddit user Keyshack100, who says that they only got Hex Wrenches once they abandoned the task that needs to be completed. So, there might be some kind of bug there that you'd have to pay attention to.
Check out The Division 2 Guides Below:
The Division 2 Complete Guide: Tips And Tricks For Beginners
The Division 2 Best Guns: 7 Best Weapons We Have Found So Far
Tips To Unlock Strongholds In The Division 2 – Guide
Download Division 2 PC – How To Get Digital Codes
Guide: The Division 2 Hard Wired Gear Set, Bonuses & Blueprints Drop Locations