Himachal Pradesh: Man faces case for 'derogatory posts' on Rahul Gandhi, Priyanka Vadra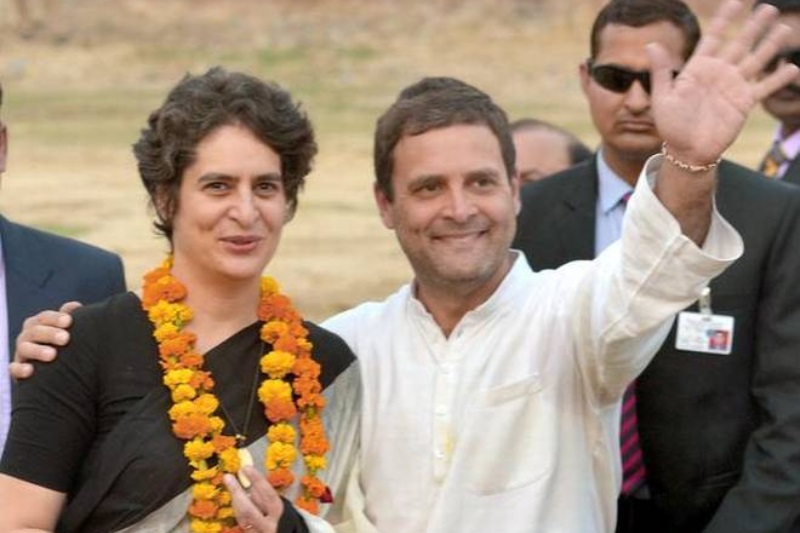 A police complaint was filed against a Shimla resident for allegedly making derogatory remarks on Facebook against Congress president Rahul Gandhi and his sister Priyanka Vadra.
In a statement, senior police officer Pramod Shukla said, Ranbir Singh Negi was named in a First Information Report (FIR) filed by Himachal Youth Congress president Manish Thakur for allegedly making the derogatory remarks against the Congress president and his sister, who were in the hill town earlier this week on a holiday." "He will be arrested soon," the police officer noted.
Notably, on December 21, Ranbir Singh Negi allegedly wrote the derogatory comments against Rahul Gandhi and Priyanka Vadra on his Facebook status. Negi was booked for offences under the Indian Penal Code including "deliberate and malicious acts aimed at outraging religious feelings", among others.
Congress president Rahul Gandhi along with his sister Priyanka Vadra and her children had gone to the popular hill resort of Himachal Pradesh, after his party's three-state victory in recent elections. The Gandhi scion also saw his sister's house being constructed near the picturesque town.
Earlier, the Congress won the Assembly elections of three heartland states including Madhya Pradesh, Rajasthan and Chhattisgarh.
Also Read: Won't let PM Modi sleep until he waives farmers' loan: Rahul Gandhi