Himachal Pradesh: MiG 21 plane crash, claims pilot's life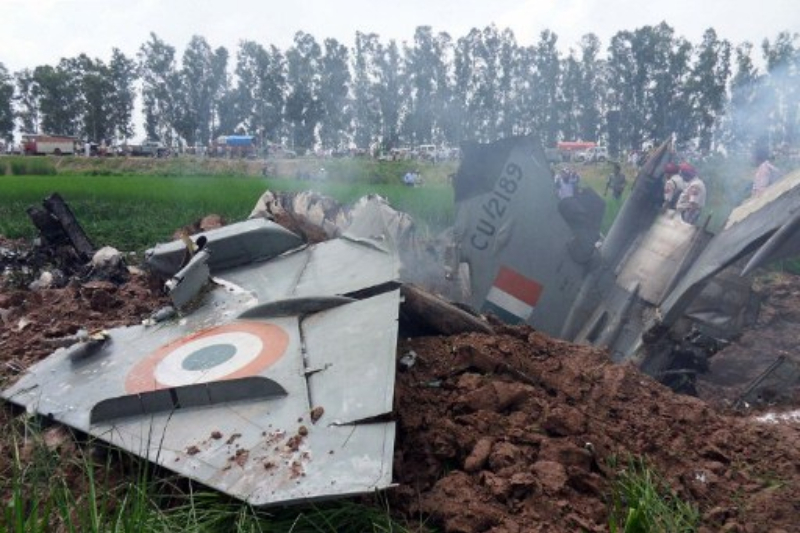 In another incident of a tragic plane crash after the Ghatkopar plane crash in Mumbai, a MiG 21 fighter aircraft of the Indian Air Force crashed in Kangra district of Himachal Pradesh on Wednesday. The crash took place in Patta Jatian village as has been reported in the Jawali police station at around 1:21 pm. The pilot, who was earlier reported to be missing has sustained fatal injuries and died in the mishap. As per the initial information, the plane had taken off from Pathankot Air Force base in Punjab at 12:20 pm and was on a routine training flight.
MiG-21 Indian aircraft coming from Punjab's Pathankot crashes in Patta Jattiyan in Jawali subdivision of Himachal Pradesh's Kangra district. Pilot is missing. Rescue team on the way. More details awaited pic.twitter.com/093Psw4HEj

— ANI (@ANI) July 18, 2018
The Indian Air Force has confirmed the incident and has ordered a probe into the crash.
"No loss of civilian life or damage to property has been reported in the incident as the plane crashed into the agricultural fields," Kangra's Superintendent of police of Kangra Santosh Patial said.
The fighter pilot of the MiG 21 Indian aircraft that crashed in Himachal Pradesh's Kangra district has died. The aircraft had taken off from Punjab's Pathankot earlier today pic.twitter.com/AzOHfyYn0X

— ANI (@ANI) July 18, 2018
A Court of Inquiry has been ordered to ascertain the cause of the accident. Two IAF helicopters landed at the crash site soon after the accident for search operations and on-the-spot investigation.
Patta Jatian residents were the first people to report the crash to authorities. "We heard a deafening sound and rushed out of our houses and saw smoke arising out of agricultural fields near our village," said villager Hem Singh, Hindustan Times reported.
Wednesday's accident comes less than two months after another MiG 21 crashed in Jammu and Kashmir's Anantnag district on May 27. The crash had then in a similar vein killed the pilot.