How to use Instagram Creator Studio: Complete guide 
If you are looking forward to enhance your Instagram posting style, then check out how to use Instagram Creator Studio for free advance tools. Know key features of using Creator Studio, how to schedule posts from mobile as well as browser. Check out the step-by-step guide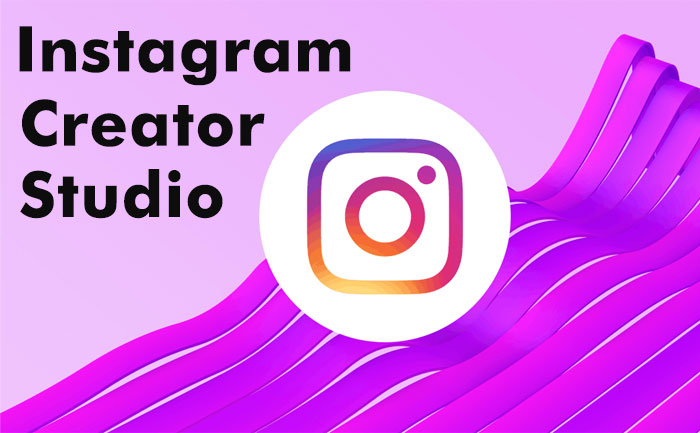 Instagram is the place to find influencers, customers and audience base. Our life would certainly be boring without this photo/video sharing application. Business owners would have struggled if Instagram was not launched and they would have struggled even more if Instagram Creator Studio was not introduced. In 2017, Mark Zuckerberg owned Facebook first launched Creator Studio for its professional users to make their account management, post scheduling, messaging easy. Posting process was made easier on Facebook with the launch of Creator Studio. Instagram remained Independent until Facebook acquired the shares for $1.0 billion in 2012. After the merge, several new features were launched on the application such as Reels, IGTV,  options of turning individual profile to business profiles, ads and much more. Instagram users can now also use Creator Studio for professional postings. Here's everything you need to know about using Instagram Creator Studio, key features and benefits of using this amazing advanced tool.
What is Instagram Creator Studio?
Instagram users got access to using Creator Studio(which was originally launched for Facebook creators). The Instagram Creator Studio, wherein one can manage Instagram account actions such as scheduling posts, seeing post analytics, user behavior and much more.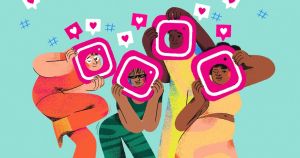 Key features of Instagram Creator Studio:
Has easy to use interface
Great dashboard for scheduling posts which allows users to plan professional content
Gives access to users to post insights with few clicks
Users can track audience feedback
Creators can analyze the post metrics on comments, engagement rates, impressions, likes, reach, saved posts
It allows creators to see performance analytics for different type of content- Carousel, IGTV, Photo, Stories, Video
Creators can also monetize their creator profiles using this advanced tools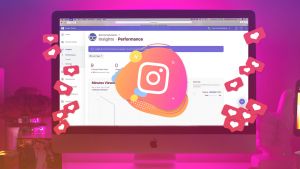 How to schedule posts on Instagram using Creator Studio?
Creator need to first link their Instagram handle to Creator Studio (which also allows scheduling posts from Facebook)
Once your Creator Studio login process is clear, you can start scheduling posts
After logging in to Creator Studio, click on the Instagram icon at the top right corner
Then click on the create post option on the upper left corner (You can choose the post option to image or IGTV video)
On the same page you can add location, post caption and tags
Once you upload the picture to the dashboard, the edit option would show up. You can crop the image if needed or make changes in color gradients
Once you feel the post being ready to publish, click on the arrow on the right side of the Publish button and select Schedule
The schedule option will prompt you to select the date and time for post
The post will automatically published on the mentioned date and time after you confirm the schedule option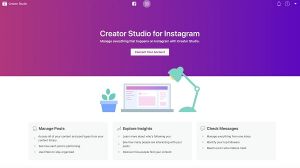 How to use Instagram Creator Studio from mobile:
Creator Studio is available for desktop and mobile users. To use the dashboard on mobile one need to download the Creator Studio app from the Apps Store. It is available for both i.e. iOS or Android users. In order to upload and post content to your Instagram Feed through Creator Studio on phone, you need to follow these easy steps.
Start by clicking on to Create Post
Then click on Instagram Feed
If you have more than one Instagram account connected, then select the account you want to post feed to
Then add a caption (max of 2,200 characters, 30 mentions and 30 hashtags) and add a location (optional)
Now click add content to choose the photos or videos you'd like to post
Choose from given option: 1. Click From File Upload to upload new content. Learn more about image resolution and aspect ratios on Instagram. And 2. Click From Facebook Page to post content that you've already shared on your Facebook.
Once you add all the details, select schedule option adding date and time for publish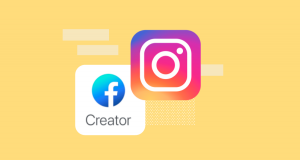 Benefits of Instagram Creator Studio:
Instagram Creator Studio gives free access to tools which are not available for use on normal Instagram app. Creator Studio for Facebook and Instagram gives an easily usable dashboard for managing complex insights of the posts. This is great for the influencers, brands and business owners. Here are a few benefits of using the advanced tools from Creator Studio for Instagram:
Great user experience for managing content: One can compose, schedule, and upload content in a convenient and attractive dashboard
Allows user keep a track on everything: One can see the engagement levels on the page

Allows user to see

real-time

 

insights

: One can u

nderstand more about their post's performance, engagement rates, audience feedback as well as earnings probabilities

Allows users to streamline engagement: One can m

anage interactions across all of their Pages from the Inbox tab, which also includes Facebook Messenger app.
Allows users understand the monetization opportunities:  One can know when their content on the platform would be eligible to monetize, to trigger the earnings
Allows users to protect their content: One can have a closer took to all the content on Instagram and can also manage intellectual property rights on them

Allows loads of free music and sounds to use: One can get hundreds of attractive tracks to use alongside their posts.

Legal music tracks and sound effects are deployed to free use on Instagram Creator Studio to enhance the user experience
For more such updates, stay hooked on to The Live Mirror.
Also Read: How To Schedule Post On Instagram: Step-By-Step Guide