Hugh Jackman celebrates X Men' 20th Anniversary with a BTS video
20 years of X Men: Wolverine Hugh Jackman shares a BTS video to celebrate the anniversary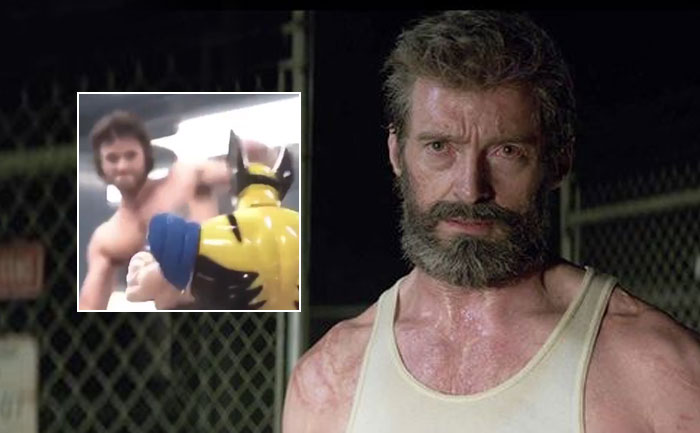 Fox released X-Men twenty years ago today, July 14, 2000. The movie is celebrating 20 years of its release. It gave us a number of memorable characters like Storm, Wolverine, and many more is still much loved by fans. Hollywood actor Hugh Jackman who played Wolverine marked the 20th Anniversary by sharing a behind-the-scenes video.
Jackman took to Instagram and wrote, "So here's the thing. When the studio asked if I could be in shape to play #wolverine in 3 weeks … I might over promised. But wouldn't you have too? Happy Anniversary X-Men universe."
Check out the video here:
The video shows Jackman kicking and shadow boxing with a Wolverine action figure. Apart from the video, Jackman also shared posters of X-Men along with the release date.
Halle Berry who played Storm also posted a cut scene involving a kiss with Jackman.
"Happy 20th Anniversary to #XMen!! Stepping into #Storm's grace, confidence and full on bad-assery was truly one of the highlights of my career. In honor of the occasion, swipe right for one of my favorite #BTS moments from way later down the line – In this cut scene, Storm and Wolverine actually share a kiss! Truthfully I was pretty damn excited storm finally got herself a little sum sum!" Berry posted on Instagram.
X-Men released July 14, 2000, it was directed by Bryan Singer. The movie brought in almost $300 million worldwide. X-Men actually paved the way for movies like Spider-Man, X-Men films, Wolverine, Deadpool, Daredevil, Hulk, Punisher, and Iron Man.
Also Read: The X Men's Spin Off Titled 'The New Mutants' To Release On THESE Date