Rekha refuses to get tested for COVID-19; doesn't allow BMC to sanitize her home: report
According to the latest reports, veteran actress Rekha has refused to get tested for Coronavirus.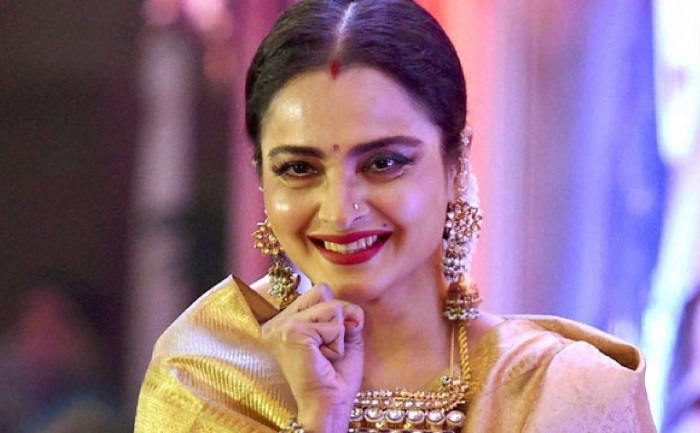 A few days back, veteran actor Rekha's bungalow named Sea Spring was sealed by the Brihanmumbai Municipal Corporation (BMC) and declared a containment zone, after a security guard tested positive for Coronavirus. It was also reported that four watchmen working in the nearby buildings also tested positive.
Now, the latest report in India TV, reports, that the actress has refused to ger tested for Coronavirus, reportedly, when the BMC (Brihanmumbai Municipal Corporation) contacted Rekha's home, her manager, Farzana, asked them to call back, "Take the number, call me and then we shall talk," Farzana quoted.
Further, the Chief Medical Officer of BMC H Westward, Sanjay Phude, later got in touch with the manager once again, she said that Rekha is doing fine and does not want to get tested for COVID-19 since she has not come in contact with anyone who has contracted the virus.
The sources close to BMC stated, sanitization crew was sent to the actress' residence, however, they were duly made to return from outside the door. The report also said that Rekha would get the tests done for herself and her staff and will and submit the report to the concerned authorities.
However, Rekha is yet to issue an official statement about the same.
Over the weekend, from the Bollywood industry, Amitabh Bachchan, his actor son Abhishek Bachchan, Aishwarya Rai Bachchan, and 8-year-old  Aaradhya, as well as Anupam Kher's mother Dulari, his brother Raju Kher and his wife, as well as his niece, have tested COVID-19 positive.
ALSO READ: Anupam Kher Shares A Health Update On His Mom, Says, 'We Told Her You Have An Infection, Not COVID-19'

\