Hulk Hogan hoping for one last match at WrestleMania 36
Hulk Hogan fighting to get back in shape for a final WrestleMania match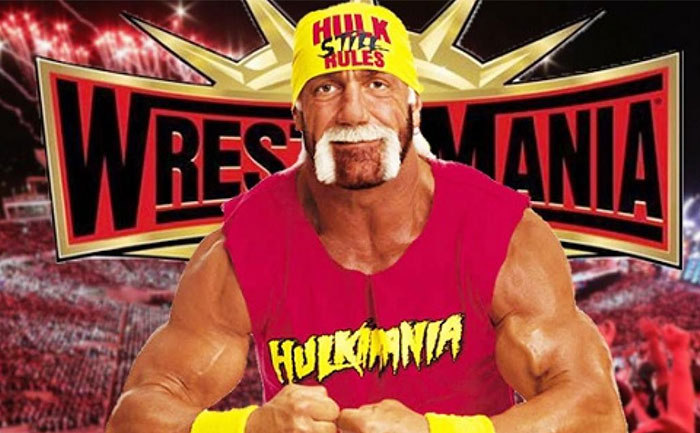 WWE Hall of Famer Hulk Hogan may be pushing 60 but his love for wrestling hasn't dampened over the years. Even as he sets to undergo back surgery, the wrestler hasn't given up hopes of one last match. The Hulkster revealed to The Los Angeles Week that he has been in talks with Vince McMahon discussing the probability of returning to the squared circle for a final time at WrestleMania 36, possibly against the WWE chairman himself. Hogan and McMahon last clashed at WrestleMania 19.
Long-standing injury concerns
The return of The Real American may not be on the cards just yet though. Hogan is scheduled to undergo an eight back surgery after facing difficulties moving around as a result of prior unsuccessful surgeries. Hogan has confessed that his finishing move, the atomic leg drop, had a direct role to play in his deteriorated state.
"Everyone says they wouldn't change anything about their life. If I could change anything, it would be my finisher," Hogan revealed to the Los Angeles Times. "I would never use the leg drop. I'd use the sleeper. All the back surgeries I've had are because of that damn leg drop. I had scoliosis, brother. Dropping that leg for 35 years did me in. I said I had the largest arms in the word, and I should have used a sleeper hold or another finisher with my arms."
A decade of Hulkamania
Hulk Hogan is often hailed as one of the greatest superstars in the wrestling business. In an industry fraught with short career spans, Hogan has managed to command a constant presence for over a decade. He was the biggest wrestling babyface in the 80s and had major success as a top heel during the 90s in WCW. Hogan's return in 2002 as a part of nWO, garnered a hero's welcome by the WWE fans. He enjoyed another run with the WWE title, beating Triple H at Backlash 2002.
Possible Return
Talking of a WrestleMania 36 return to the LA Weekly, Hogan said he would love to face off against Vince McMahon in a rematch from WrestleMania 19.
"I talked to Vince, and I said I really don't know if I could live with myself knowing my last match was with TNA [Total Nonstop Action Wrestling]. If I can get fixed, I pray I can have one more match. I told Vince, 'When I get through this back surgery, I'm going to get in the best shape of my life and we're going to talk about me having one last retirement match.' 
I'd love for it to be against Vince [McMahon]. I had such a great time with him in the ring at WrestleMania 19. I had no idea what to expect from him, but he's a great bad guy. His timing is great. I loved wrestling him, but everything he does hurts. When you're in the ring with someone and they're hurting you, you kind of pinch them on the wrist, and the whole match I was doing that to Vince. I was like, 'Vince, take it easy!' Everything he does hurts, but I'd like to get in the ring with him one more time for my last match. That would be perfect."
Also Read: Post WrestleMania 35, Top RAW Stars Injured During SmackDown Match?