Apple Quietly Unveils The Most Powerful iMac Desktop Powered By Xeon CPU
Get Upto 8 Core Xeon Processor, 16GB Radeon Pro Vega 64x GPU & More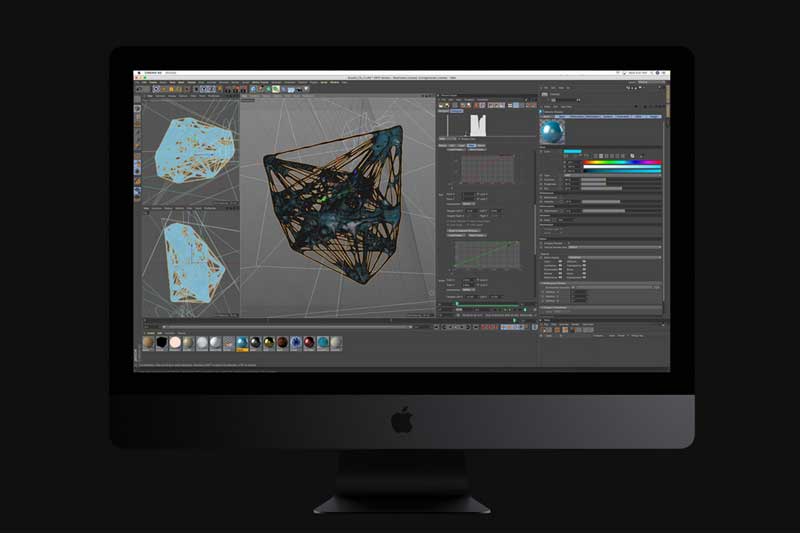 Apple unveils its new high powered iMac Pro desktop powered by one of the most powerful graphic hardware and processor ever used in Mac system. Upgraded with 5K retina display the sleek all-in-one desktop is ideal for video editors, 3D animators, software developers, anyone who requires a high performance system and does not think much of cost.
There are different models with different specification, the 5K edition of iMac Pro that is listed on the website is powered by 8 Core 3.2Ghz Intel Xeon processor with turbo boost upto 4.2Ghz, Radeon Pro Vega 56 graphics processor with 8GB of HBM2 graphic memory, 32GB 2666Mhz DDR4 RAM, 1TB SSD and 1080p Facetime Camera.
This sounds to be a beginning model, the overview clearly indicates there will be an 8, 10, 14 or 18 Core Xeon processor in the line. For graphics users will expect 8 or 16GB high bandwidth memory and tons of performance boosts.
An 18Core editions running on 2.3Ghz Intel Xeon Processor coupled with 25GB RAM and Radeon Pro Vega 64X can cost around $15,699. Till yet Apple has not revealed official price in India, but a standard conversation pushes the cost of new iMac Pro above Rs.10 Lakh.
Apple will be bringing different models on the basis of hardware specification, the starting price can be somewhere Rs.1,70,000. Apple will be making the new iMac Pro available in India next week.
Source: News18