Spring Equinox 2019: Everything From Definition To Meaning In Hindi
Google Doodle Today Celebrates Spring Equinox 2019. All You Need To Know About Spring Equinox.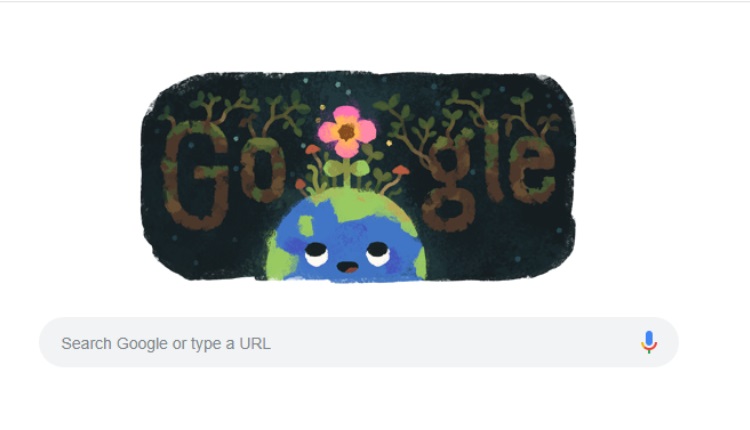 Google has dedicated its doodle to Spring Equinox 2019 today (March 20). There are people who are curious to know and have questions like what is the meaning of Spring Equinox and which date it takes place. We have answers to your all questions. It is to be noted that Spring Equinox is a celestial event which marks the beginning of spring in many cultures. It is the first day of the season which usually falls on Thursday when the duration of day and night are said to be equal.
Interestingly, it happens twice in a year. For the first time, it occurs on March 20 and the second time on September 23. The Spring Equinox is also called or the Vernal in the northern hemisphere. Celebrating March 20 as the beginning of spring season, Google has featured green and pink flower in its doodle today.
According to Google, "It usually means that it's time to hunker down for colder seasons or time to rise and shine for warmer ones, as in the case of our furry friend the mouse! You may also notice that on the equinox, the sun rises directly in the east and sets directly in the west, whereas at other times in the year, it appears off-centre if you're facing those directions." 
According to reports, the word equinox has been derived from Latin which roughly translates to equal day and night. According to Latin, on this day, everywhere in the world, nighttime and daytime will be 12 hours long.
On the day of the equinox, the sun rises directly in the east and sets in the west. Today, you can see the Super worm moon for the first time in 19 long years. This happened last time in the year 2000 when the fall moon landed very close to the first day of the spring. It is to be noted this would not happen again till 2030.
On March 20, At 1:15 AM IST the moon will be 2,23,309 miles away from the Earth and will appear larger and brighter than usual.
Also Read: Google Doodle Celebrates 131st Birthday Of World's First Female Engineer, Elisa Leonida Zamfirescu