Imran Khan Sends an Apology Letter To Estranged Wife Avantika Malik On Her Birthday
Imran Khan sends an apology letter to estranged wife Avantika Malik on her birthday.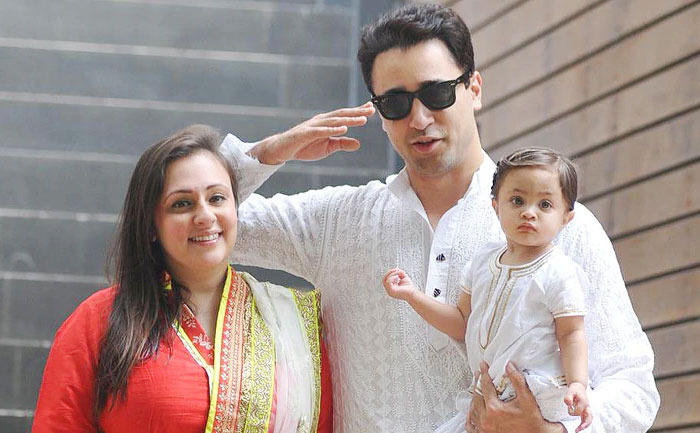 Jaane tu ya jaane na actor Imran Khan and his wife Avantika Malik announced their separation in May this year. The couple were going through a rough patch. Due to which, Avantika decided to move to her parent's house with their daughter Imaara. There have been no update on legal separation but they were living separately for a few months.
According to reports, Imran Khan sent a bouquet of flowers with an emotional apology letter to Avantika on her birthday. The ups and downs between the couple has been going on for a long time. Avantika's mother opened up and said that that this is a temporary phase. The couple will get back soon together. The cute gesture by Imran Khan might help the couple clear their differences.
On the other hand, Avantika has joined Bar Tendering school in London. According to reports, she is having a good time mixing drinks and learning new tricks. She also wants to create a new bar menu for her brother Vedant Malik's restaurant in Worli mall.
Post-separation, Avantika couldn't take the pain and the difference with her husband made it hard for her to lead a normal life. She was longing for stability and joined the wellness centre. Avantika takes 2 hours of the session every day with self-healing expert and astrologer, Ramona Cerdecai.
The couple had a 'teenage love' and started dating when they were teens. Later on, in their 20s they had a live-in relationship before they tied the knots in 2011. They were blessed with daughter Imaara in 2014.
Avantika had once said in an interview with DNA that "He's fantastic. He's the best person to live with because he is able to be with you and be supportive and also gives you tremendous space. He really looks after me, I have to give him that. I am an ordinary girl in love with a boy who happens to be a movie star. I just feel like I fell in love with this boy 10 years ago. He was 19-20 then, and though he's grown tremendously in many ways, his core being is still the same. I give Imran a lot of credit because he hasn't changed in any way. Except that he's more confident as he knows what he's achieved."
Let's hope whatever the issue is, let it get resolved as they claim.
Also Read: Imran Khan's wife Avantika Malik Drops The Khan On Instagram