Indian Army foils Pak commando operation; guns down 5 in Keran Sector
Indian Army foils Pakistan commando operation; guns down 5 intruders in Keran Sector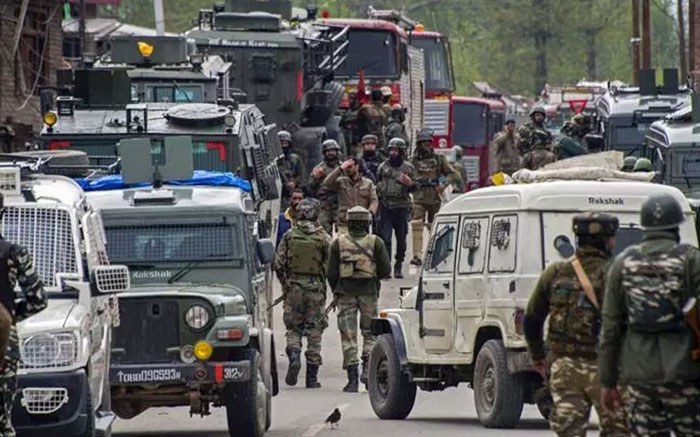 The Indian Army has released a statement that it has foiled attacks by the Pakistan army's Border Action Team (BAT). This was on a forward post in Keran sector of Jammu and Kashmir. They also admitted to gunning down at least five to seven intruders.
The BAT generally comprises special forces personnel of the Pakistani Army and terrorists. BATs usually try to maim or mutilate Indian soldiers by ambushing them.
The army has also confirmed that Confirming that the bodies are now lying in the Indian side which itself is indicative of an attempt to intrude.
Images released to the press showed the bodies of intruders lying on the Indian side of the Line of Control.
Army has foiled an attack by Pakistan's Border Action Team (BAT) on a forward post along the Line of Control (LoC) in Keran sector of Jammu and Kashmir, killing five to seven intruders, says a defence spokesman in Srinagar today pic.twitter.com/WxXEvVFV2b

— Doordarshan News (@DDNewsLive) August 3, 2019
As reported by News18, A senior Army official said that Pakistan has desperately attempted to push terrorists belonging to Jaish-e-Mohammad and other outfits into Jammu and Kashmir over the last few days. The Keran sector along the Neelum river in Kashmir is a favoured infiltration route by militants to infiltrate into India.
The development came amid rising panic in the Valley, a day after the administration curtailed the annual Amarnath Yatra pilgrimage. They also asked the pilgrims, tourists and outstation students to leave the state as soon as possible.
Also Read: Jammu Kashmir Tense: Tourists and outstation students asked to leave ASAP