Indian Nurse Killed In Crossfire Between Israel and Hamas
Indian Nurse Soumya Santhosh killed amid massive barrages from Gaza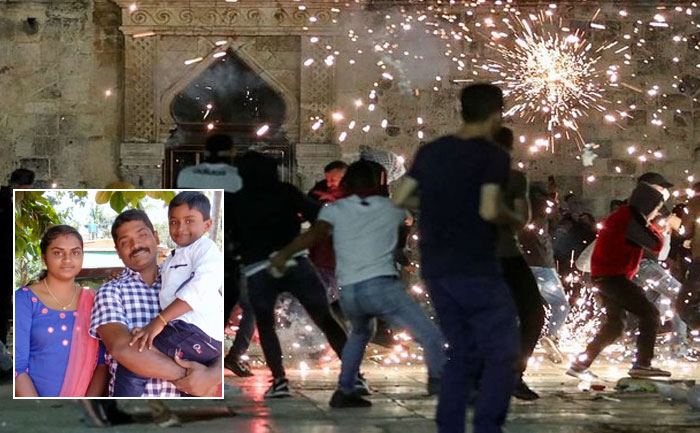 Hostilities between Israel and Hamas escalated overnight. Two women were killed and dozens injured, when Palestinian terror groups in the Gaza Strip fired massive barrages of rockets at southern Israel. Militant organization Hamas has fired over 500 rockets in Israel. Israel too carried out hundreds of airstrikes at Hamas and Islamic Jihad locations in Gaza.
The deadly rocket attack directly struck a home where an elderly woman and her caregiver, 32-year-old Soumya Santosh, lived. Soumya was reportedly trying to take an elderly woman whom she was attending to a bomb shelter when the attack happened. Santosh was killed while her elderly charge, 80, was hospitalized in serious condition, according to Hebrew media reports.
Israel's ambassador to India Ron Malka took to Twitter to condole the Indian woman's death.
On behalf of the state of #Israel, I convey heartfelt condolences to the family of Ms. Soumya Santosh, murdered by Hamas indiscriminate terror attack on innocent lives.
Our hearts are crying with her 9 years old son that lost his mother in this cruel Terrorist attack.

— Ron Malka 🇮🇱 (@DrRonMalka) May 11, 2021
Soumya Santosh, who hailed from Kerala's Idukki district, worked as a caregiver attending to an old woman at a house in the southern Israeli coastal city of Ashkelon. Ashkelon, which borders the Gaza Strip, has come under massive fire from the Palestinian militants.
According to her family in Kerala, Soumya was on a video call with her husband Santosh when the attack was happening. The video call ended abruptly with the sound of a loud explosion. Santosh is survived her husband and a son.
Also Read: Israel hit by rockets from Gaza after airstrike kills Islamic Jihad leader