Jammu and Kashmir: Polling underway for first phase of Panchayat elections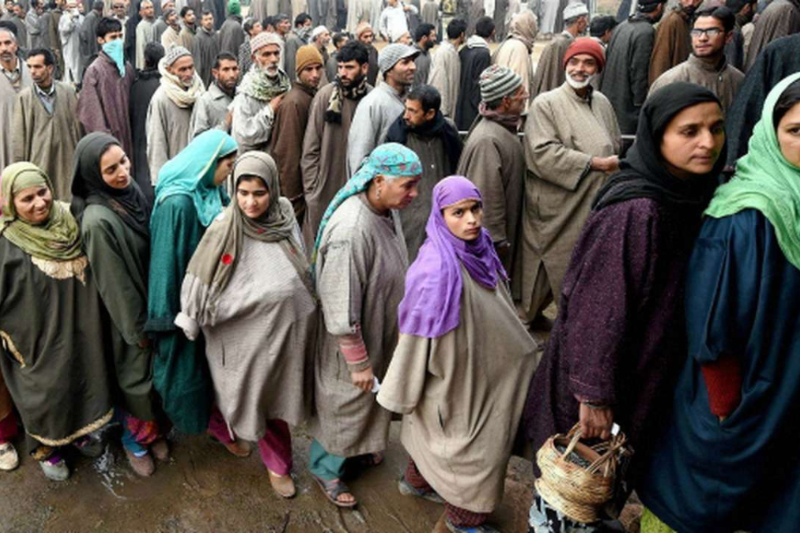 Under the shadow of threats from terrorists, polling for the first phase of Panchayat elections in Jammu and Kashmir is currently underway. Polling, which began at 8 am, will culminate at 2 PM.
Notably, polling is taking place in seven districts of Jammu division, six in Kashmir Valley and two in Ladakh. The polls are being conducted on the non-party basis. A total of 427 candidates are in the fray for 536 Sarpanch Halqas and 5,951 candidates for 4,048 Panch wards in the first phase.
Around 170 candidates are in the fray for 64 Sarpanch Halqas and 762 for 498 Panch wards in Kupwara district, while 21 candidates are contesting for 20 Sarpanch Halqas and 81 for 146 Panch wards in Bandipora district. In Baramulla, 148 candidates are fighting for 63 Sarpanch Halqas and 630 for 497 Panch wards.
To ensure smooth and peaceful polling, adequate security measures have been taken and security forces are deployed in strength in poll-bound areas. Jammu and Kashmir's chief electoral officer Shaleen Kabra had announced nine-phase polling for Panchayat elections in the state.
"There is enthusiasm amongst the voters. We are fully prepared and are hopeful that voting will be conducted peacefully," Returning Officer R K Manhas said.
Counting of votes will be taken up immediately after the polling is completed.
Last Panchayat polls in Jammu and Kashmir were held in 2011. Elections to the local urban bodies were completed in four phases recently and the results were announced on the 20th of last month.
Also Read: Jammu and Kashmir: Counting for urban local body polls to begin today