Jannat Zubair catches TikTok star Mr Faisu with another girl, Watch video
Here's what happened when TV actress Jannat Zubair caught TikTok star Mr Faisu with a mystery girl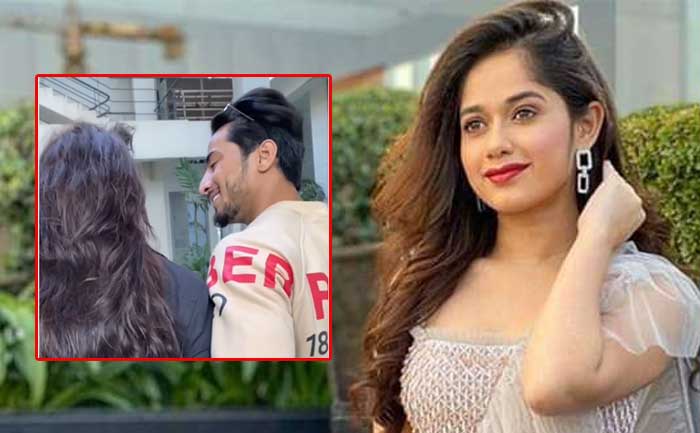 Popular TV actress and TikTok star Jannat Zubair has always been in the news for her amazing TikTok videos and stunning and beautiful Instagram photos. TikTok stars Jannat Zubair and Mr Faisu have shot multiple videos together for Instagram and TikTok. TikTok Stars Mr Faisu And Jannat Zubair Come Together For THIS Adorable Video
Looking at their bond, there are reports doing rounds on social media that Mr Faisu is currently seeing Jannat Zubair. In a recent Instagram video uploaded by TikTok star Mr Faisu, Jannat Zubair can be seen catching Mr Faisu with another girl. But there is a twist in the video.
You can watch the video below:
In the above video, when Jannat caught Faisu with a girl, she tries to investigate who the mystery person is. But in the very next moment, she gets to know the mystery person is a boy and she has once again fallen prey to Faisu's prank.
Both Jannat and Faisu are good friends and they always make public appearance together. There are multiple video of the duo available on Mr Faisu's Instagram account, which you can see and laugh.
Jannat Zubair has recently completed yet another milestone of having 13 million followers on Instagram. Jannat is one of the youngest actress to have this amount of followers on Instagram. With 13 million followers, Jannat has beaten popular TV actresses Mouni Roy and Divyanka Tripathi.
Notably, Divyanka Tripathy and Mouni Roy has 11.5 and 11 million Instagram followers respectively.
Also Read: Jannat Zubair And Mr Faisu Showered With Compliments By This Ace Bollywood Singer; Find Out