Tujhse Hai Raabta Jan 14, 2020 written update: Rachit tells Malhar to stay away from Kalyani
In Tujhse Hai Raabta upcoming episode Kalyani manages to save Malhar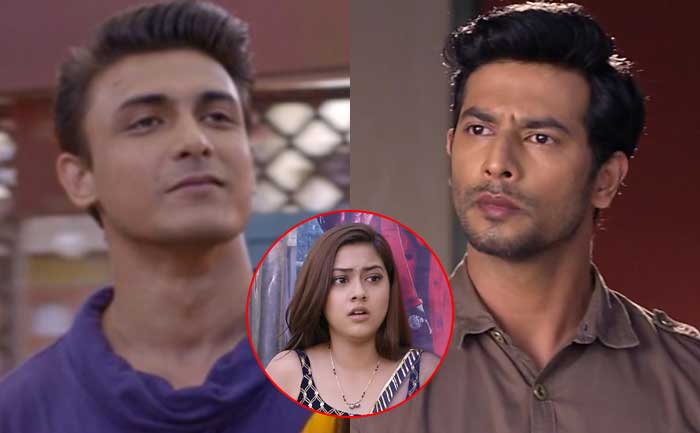 In Tujhse Hai Raabta Jan 13, 2020 written update: Kalyani fervently hopes that someone will stop her from wearing the mangalsutra. It is at the precise moment when Atharv makes a decision to begin dancing and distract everybody. Not missing the chance, Kalyani wears the mangalsutra right while no one is watching.
In the meantime, Asawari makes attempt to force Kalyani to take the saat phere with Rachit right away. Moreover, she asks Ahir if he really will release Malhar when the marriage is complete. Thereafter, Ahir says that he plans to hang Malhar immediately right when the wedding is complete.
What's next is, Atharv tries to free the whole family. Nonetheless, Mamta manages to free herself and discloses Atharv's plan to everyone. At that time, Kalyani injures herself when taking the saat phere because Asawari insist that she put sindoor on her head.  During that time Rachit hesitates while Kalyani empties the box of sindoor.
Unexpectedly, the sindoor falls on her forehead. As and when Kalyani is married, Ahir decides to kill Malhar just then. Following which, Mamta pulls the lever only to hang Malhar but Kalyani briskly rushes to hold him up.
Talking about Tujhse Hai Raabta Jan 14, 2020 upcoming episode, Malhar can be seen sitting on his bed with Kalyani in his arms. The entire family sees that Kalyani and Malhar are back together again. Malhar then tells that Kalyani doesn't need to wear the mangalsutra or the sindoor anymore.
Right when Malhar is about to remove the sindoor, Rachit comes and stops him. He says to Malhar that he got married to Kalyani and that he cannot see her with anyone else. What will Kalyani do now? Stay hooked to The Live Mirror to find out what happens next.
Also Read: Tujhse Hai Raabta Jan 13, 2020 Written Update: Malhar To Be Hanged Till Death By Mamta