Jeff Bezos Birthday Special: Astrologer Hirav Shah Makes Interesting Prediction For The Business Tycoon
The CEO Of Amazon, Jeff Bezos Is Celebrating His 57th Birthday. Renowned Astrologer, Hirav Shah Makes Interesting Prediction For The Business Tycoon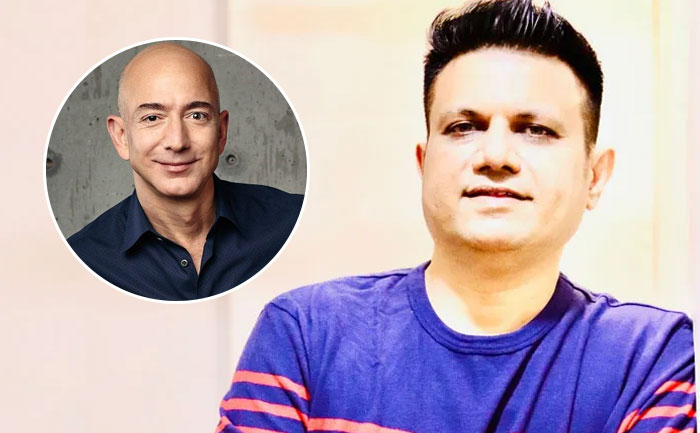 American entrepreneur Jeff Bezos is successful because his business ventures have made him one of the richest people in the world. This business tycoon is celebrating his 57th Birthday today. On his special day, Hirav Shah make some interesting predictions.
Born on 12th January 1964, Bezos' birth number is 12, 1+2 = 3 which is ruled by Jupiter. His destiny number is 1+2+0+1+1+9+6+4= 24, 2+4 = 6 which is ruled by Venus.
Who Is Jeff Bezos?
Entrepreneur and e-commerce pioneer Jeff Bezos is the founder and CEO of the e-commerce company Amazon, owner of The Washington Post, and founder of the space exploration company Blue Origin. His successful business ventures have made him one of the richest people in the world. Born in 1964 in New Mexico, Bezos had an early love of computers and studied computer science and electrical engineering at Princeton University. After graduation, he worked on Wall Street, and in 1990 he became the youngest senior vice president at the investment firm D.E. Shaw. Four years later, Bezos quit his lucrative job to open Amazon.com, an online bookstore that became one of the Internet's biggest success stories. In 2013, Bezos purchased The Washington Post, and in 2017 Amazon acquired Whole Foods.
Family:
Bezos met MacKenzie Tuttle when they both worked at D.E. Shaw, he was a senior vice president and she was an administrative assistant to pay the bills to fund her writing career. The couple dated for three months before getting engaged and married shortly thereafter in 1993.
MacKenzie was an integral part of the founding and success of Amazon, helping create Amazon's first business plan and serving as the company's first accountant. Although quiet and bookish, she publicly supported Amazon and her husband. A novelist by trade, training under Toni Morrison during her college years at Princeton University, MacKenzie published her first book, The Testing of Luther Albright, in 2005, and her second novel, Traps, in 2013.
After more than 25 years of marriage, Bezos and MacKenzie divorced in 2019. As part of the divorce settlement, Bezos' stake in Amazon was cut from 16 percent to 12 percent, putting his stake at nearly $110 billion and MacKenzie's at more than $37 billion. MacKenzie announced that she planned to give away at least half of her wealth to charity.
Bezos and MacKenzie have four children together: three sons and a daughter adopted from China.
Future of Jeff Bezos in 2021:
Jeff Bezos is entering the 58th year of his life. 5+8= 13, 1+3 = 4 which is ruled by Rahu. Bezos' zodiac sign is  Capricorn and is ruled by Saturn. 3, 6, 9 are the lucky numbers for Birth Number 3. 2021 adds to 5 and is ruled by Mercury.
Astrologer Hirav Shah says, "2021 will be a mixed year for the media mogul, Jeff Bezos. There might be some obstacles stopping him from moving ahead on the road to progress. Bezos has to keep exerting and think out of the box to make due progress. From around mid-July, things are to start working well for Jeff Bezos, CEO of Amazon. 2022 will be a year for Jefff Bezos and he will be super successful in that year."
Wishing one of the most influential and inspirational persons in the world, Jeff Bezos a very Happy Birthday.
Also Read: Will The Greek God Of Bollywood, Hrithik Roshan Tie The Knot In 2021? Hirav Shah Predicts