Jinping asking Pakistan to relocate Hafiz Saeed is baseless, says China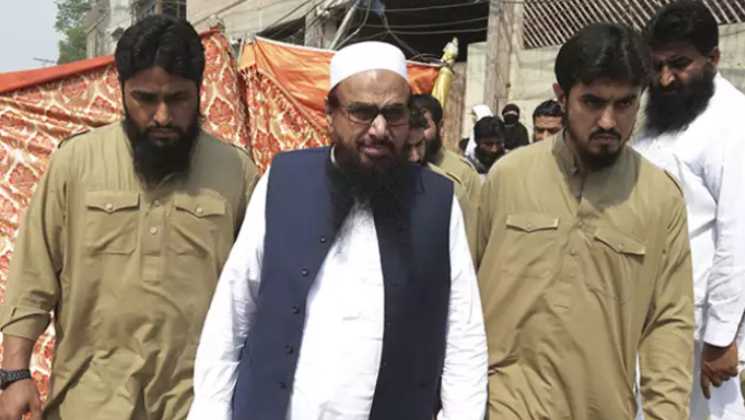 China has dismissed a report as "shocking" and "baseless" which claimed that their President has asked to relocate Jamaat-ud-Dawa (JuD) Chief Hafeez Saeed to West Asian Country amid mounting international pressure on Islamabad to act against him.
As per the reports, Pakistan Minister's close aide said that Xi made the suggestion to Shahid Khaqan Abbasi during their meeting on the sidelines of the Baoa forum in China last month.
An unnamed close aide of Abbasi was quoted saying, "At a 35-minute meeting, at least 10 minutes of the discussion dealt with Saeed. The Chinese President was keen on pressing the Prime Minister to find an early solution to keep Saeed away from the limelight".
Reacting to the report, "shocking and baseless" is the term used by Chinese Foreign Ministry spokesperson's office.
The official from the spokesperson told PTI, "It is shocking and baseless that's all we can say."
The US Department of the Treasury has designated Saeed as the specially designated Global Terrorist since 2012.
Saeed carries a bounty of American $10 million for his involvement in the terror activities. He is also the mastermind behind the 2008 Mumbai terror attack in which 166people including 6 US nationals were killed.
Image Source – The Economic Times