#MeToo: Kangana Ranaut reacts after Vikas Bahl's ex-wife defends him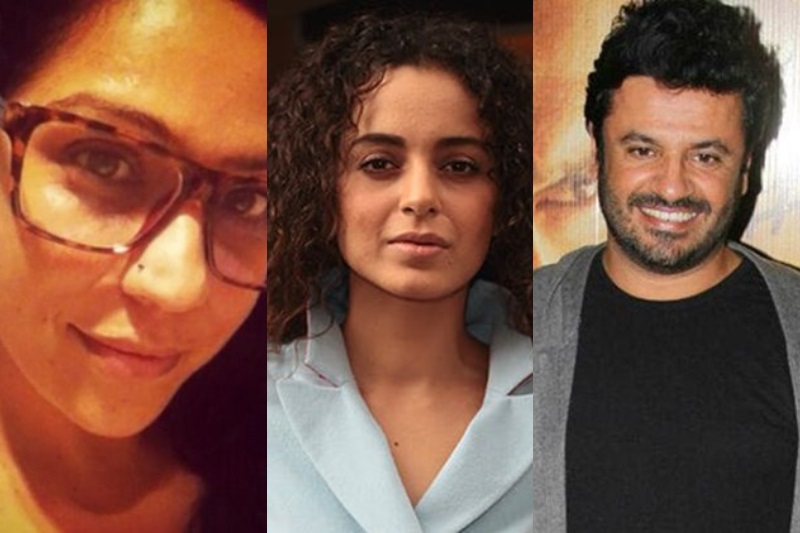 Kangana Ranaut reacted to the 'loop holes' which were pointed out by Vikas Bahl's ex-wife Richa Dubey in the sexual harassment allegations.
NDTV quoted Kangana saying, "Being an ex-wife his social behavior may not be known to her that well, the equation has changed so may be her experience is different, shall we settle at that? Like I said, the harasser and the victims who have shared their harassment are different from my experience, this maybe the case but I am not saying that the other person is wrong or Richa is wrong." She also added that instead of defending the alleged, women should ensure that women are safe at their workplace. "The bottom line is that we need to make this place secure and all that is happening is good, that the moment allegations are being raised people are taking away work from them, otherwise these people are shameless otherwise they will never be ashamed of what they are doing," she said.
Richa had accused Ranaut of misusing the #MeToo campaign and questioned her that why did she continue to have a good friendship with him if he was intrusive with her. She also attacked Kangana for catching up for wine and dine with the director regularly. She said, "Stop using Vikas for your own vendetta, it is not cool." She added that she was "not interested in a media battle" with her. She finished off by saying, "I said what I had to say… going off twitter."
This is gone beyond tolerance now ! Do not misuse #metoo #fairchance #vikasbahl pic.twitter.com/YfMFlOOaPu

— richa dubey (@richviks) October 12, 2018
I said what I had to say.. going off twitter

— richa dubey (@richviks) October 12, 2018

Many celebs have moved away from working with people who have been accused in the #MeToo campaign. Akshay Kumar refused to work with any proven offenders and then Nana Patekar and Sajid Khan stepped down from Housefull 4. Aamir Khan also distanced himself from Mogul which was to be directed by Subhash Kapoor.
Also read: Kangana Ranaut attacks Hrithik Roshan once again