Karnataka – HD Kumaraswamy and G Parameshwara to take oath as CM and Deputy CM today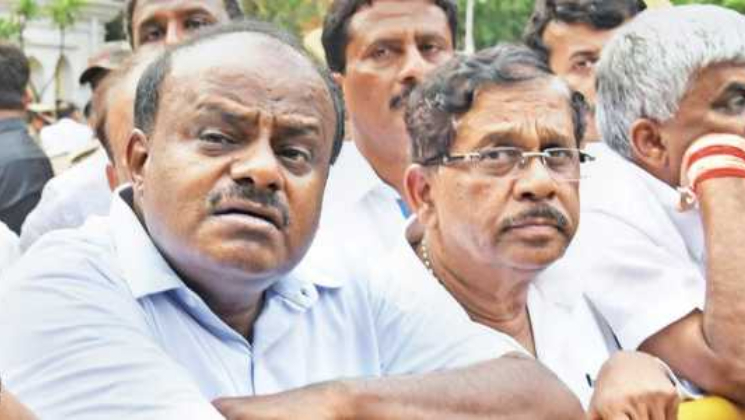 JD(S) leader HD Kumaraswamy and KPCC President G Parameshwara to take oath as Karnataka's Chief Minister and Deputy Chief Minister, respectively, in presence of galaxy Ministers.
Parameshwara is to be the first Dalit Leader to have the post of Karnataka's Deputy CM.
Congress's KR Ramesh will be the Speaker while the deputy Speaker's post to go the JD(S).
The JD(S)-Congress alliance led to the formation of this Government.
Congress General Secretary said that "A coordination committee between the two parties will be set up in a couple of days. Allocation of ministries and portfolios will happen after the floor test".
A lot of Ministers are to attend the swearing-in ceremony. If reports are to be believed, the main idea of leaders participating in this ceremony is to send a message to the BJP that regional parties along with Congress stand against BJP.
The ceremony is to witness a lot of Ministers such as the Delhi's CM Arvind Kejriwal, Congress President Rahul Gandhi, West Bengal CM Mamta Banerjee and many more.
Image Source – newindiaanexpress