Kerala Rains UPDATE: Randeep Singh Hooda joins Khalsa aid, serves meals; gets praised on social media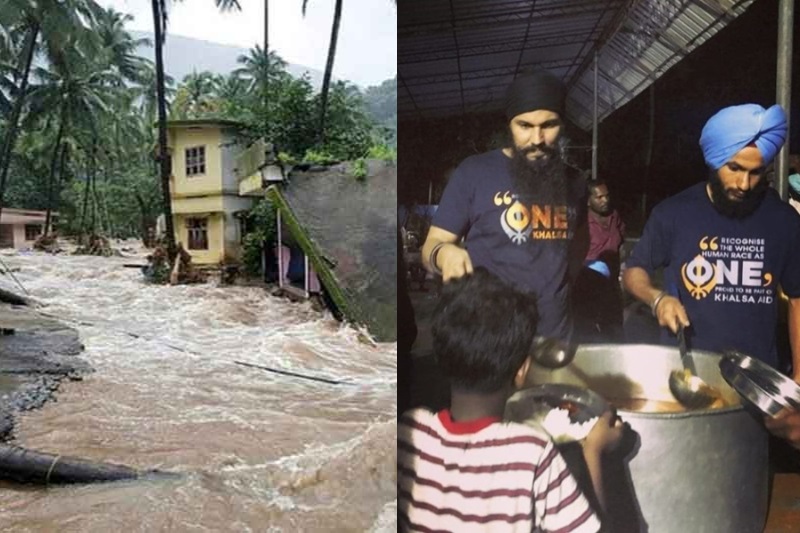 Floods in Kerala have killed more than 300 people across the state and the lakhs of people have lost their shelter due to the natural calamity. In the harsh times, Bollywood too has come generously to help the ailing people. But, actor Randeep Hooda stepped ahead and is reaching to the people in person. He joined Khalsa Aid and is assisting them in the relief work.
Known for his generosity and humble heartedness, Hooda reached to the interiors in the disaster-prone areas and was among the one leading in distributing food to the people. Photographs of the celeb turned social worker is making the rounds in the social media, which is praising the actor for his contribution.
Sharing the Bollywood actor's photographs serving food to children, Khalsa Aid team's official Instagram handle posted the picture with a caption that read, "Bollywood actor Randeep Hooda joins the Khalsa Aid team in #Kerala ! It's great to see celebrities on the ground and not just simply commenting on social media."
A hero is someone who understands the responsibility that comes with freedom! #KeralaFloods2018 #KeralaFloodRelief #Kerala #JammuAndKashmir #Mumbai #humanity #RealHeroes #KhalsaAid #motivation #RandeepHooda @Khalsa_Aid pic.twitter.com/qtw8OknZjj

— Randeep Hooda FC (@Randeep_HoodaFC) August 23, 2018
Randeep Hooda joins the khalsa aid camp at Kerala❤
Wahe Guruji da khalsa Wahe Guruji di fateh..

— Saket Singh (@650saketsingh) August 24, 2018
Real heroes work on ground! pic.twitter.com/B04YStLY0d

— parull gossain (@parullxx) August 23, 2018
May b he is nt a khan or Kapoor but he is hooda.Randeep hooda who showed up real heroism by helping Kerala flood victims as volunteers by putting forward a example dat heroism is nt limited to films.This man showed up real heroism n humanity. pic.twitter.com/48pTct8SO8

— Nikila Kolapuram (@KolapuramNikila) August 23, 2018
Actors who have donated for Kerala floods Include — Amitabh Bachchan, Hrithik Roshan, Sushant Singh Rajput, Shah Rukh Khan, Prabhas, Cheeranjeevi, Siddharth and others.
ALSO READ: Kerala floods: Viral Kohli and Anushka Sharma donate for stranded animals