KGF Chapter 2 Release Date, Trailer, Teaser Cast, Story & Everything We Know So Far
Here's everything you should know about KGF 2.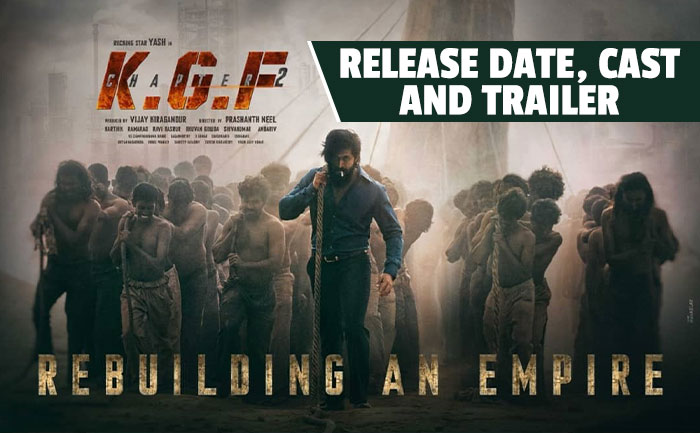 Ever since KGF Chapter 1 released in 2018, fans of Sandalwood superstar Yash have been eagerly waiting to watch KGF Chapter 2. The second chapter of KGF has gotten bigger with the inclusion of Bollywood actors Sanjay Dutt and Raveena Tandon.
With KGF Chapter 2, Sanjay Dutt is making his Kannada film debut and it is expected that with his deadly character 'Adheera', he will be able to create a huge fan base in Karnataka. Similar to KGF Chapter 1, the sequel will also be released in multiple languages such as Kannada, Tamil, Telugu, Hindi, and Malayalam.
Also Read | KGF Chapter 2: Raveena Tandon Opens Up About Her Character In KGF 2
If you are one of those millions of people desperately waiting for KGF 2, you have come to the right place. In this article, we will be talking about everything we know so far about Yash and Sanjay Dutt starter KGF Chapter 2.
What KGF Chapter 2 is all about?
The story of KGF movie revolves around mother and son relationship. The pan India film is set in the backdrop of 1978 while the initial proceeding of the birth of the protagonist happening in 1951. The plot of KGF revolves around a young man Rocky (played by Yash), who seeks power and wealth in order to fulfil a promise to his dying mother. His quest takes him to Mumbai, where he gets involved with the notorious gold mafia.
KGF Chapter 2 Release Date: When is KGF 2 released?
The second chapter of KGF, which was supposed to release during Summer 2020, will now be released on October 23, 2020. The confirmation of KGF 2 release date is made a few days ago and it is surely a treat to Yash and Sanjay Dutt fans.
Revealing KGF Chapter 2 release date, the makers of the film took to social media and shared an intriguing visual with a silhouette of Yash holding a gun in his right hand on it, with an entire blood-red background around it. The poster says 'May I come In…'
KGF Chapter 2 Cast: Will there be any faces in KGF 2?
The first chapter of KGF starred Yash and Srinidhi Shetty in the lead roles. Besides the lead actors, the film had an ensemble cast including Anant Nag, Vasishta N. Simha, Ayyappa P. Sharma and Harish Rai.
Talking about the new faces in KGF 2, the makers of the film have brought Sanjay Dutt and Raveena Tandon on board to make it bigger.
Speaking about his character in movies, Sanjay Dutt told a publication, "As an actor, I love playing grey characters. Black and white characters have never interested me. Human beings are grey. The moralities, the vulnerabilities and the conflicts within us are what makes us so human. In fact, Mahabharata is such a brilliant and beautiful epic. Its beauty lies in the fact that each character is grey, so deeply layered and nuanced."
As per the previous reports, the KGF Chapter 2 climax scene will be a high octane sequence featuring Yash and Sanjay Dutt. Both the actors will be flaunting their six-pack abs for this intense fight sequence, which will be the highlight of the film.
According to media reports, Raveena Tandon will depict the character of a politician and the actor's look and beliefs will reportedly be inspired by former Prime Minister of India, Indira Gandhi.
Sanjay Dutt's First Look From KGF 2
The makers of KGF 2 shared the first look of Sanjay Dutt from Yash starrer in July last year. The dark and intense poster primarily showcased a clenched fist with a ring displaying the face of a lion. It also mentioned that Adheera will be unveiled on 29th July.
They have kept their promise and shared Adheera's first look on July 29, 2020. It is played by none other than Sanjay Dutt. The makers of KGF 2 shared Sanjay Dutt's first look as Adheera on his birthday that falls on 29th July.
Check out the first look of Sanjay Dutt as the deadly Adheera here:
Presenting #MotherOfAllCollisions @duttsanjay
as #Adheera. Wishing you a very Happy Birthday Sir.#SanjayDuttAsAdheera in #KGFChapter2 pic.twitter.com/5NOTgGFsZL

— Hombale Films (@hombalefilms) July 29, 2019
Is there a trailer/teaser for KGF Chapter 2?
No. The makers of KGF 2 have not dropped the trailer of Yash and Sanjay Dutt starrer. According to reports, Yash and KGF 2 team are currently working on the first teaser of KGF 2 and they are reportedly having sleepless nights.
As soon as the makers drop the teaser of KGF Chapter 2, we will embed and update this article. Till then, stay tuned to The Live Mirror for more updates.