Kim Kardashian celebrates 39th birthday with Kylie Jenner
KIm Kardashian gets makeover for 39th birthday from sister Kylie Jenner. Watch video here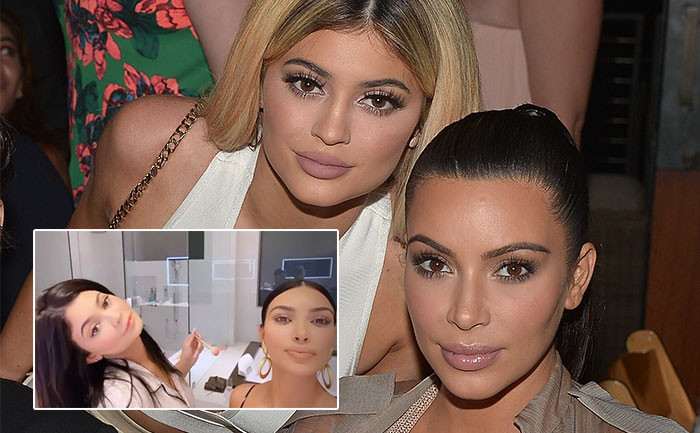 Reality star Kim Kardashian kick offed her 39th birthday celebration in Palm Springs, California. The diva was accompanied by her younger sister Kylie Jenner. They kept the social media buzzing with some sizzling pictures and videos of their outing there. But more than Kim, it was the make-up mogul Jenner who raised the temperatures as she flaunted her bikini body in a baby pink bikini.
The young billionaire also did the birthday girl's makeup. In a video, Kim revealed that her little sister, Kylie Jenner, was responsible for doing her makeup.
A video posted on Kardashian West's Instagram Story shows the two sisters in the bathroom together as Jenner, 22, applied some cosmetics onto the mother of four's cheeks.
After a day of pool and drinks, the girls gathered for an evening celebration of 'Happy Kim Day'. Kylie shared a video of the birthday dinner decorations and table spread. On the dining room table, gold block letters were set, spelling out "Happy Kim Day" with two pink balloon bouquets set by each end.
There was a necklace that spelt out "birthday babe," a pink party hat with "birthday princess" written on it, sunglasses that read "so fab" and so much more.
As per Kim's Insta Stories, sister Kourtney Kardashian also accompanied them as well as 5-6 other girlfriends. The ladies were staying in Kris Jenner's Palm Springs mansion.
Here's wishing Kim a very happy birthday.
Also Read: Kylie Jenner to celebrate 22nd birthday on USD 250 million yacht Tranquility