Kumkum Bhagya Jan 11, 2020 written update: Prachi and Rhea talk about Ranbir
In Kumkum Bhagya upcoming episode Rhea and Prachi meet at the police station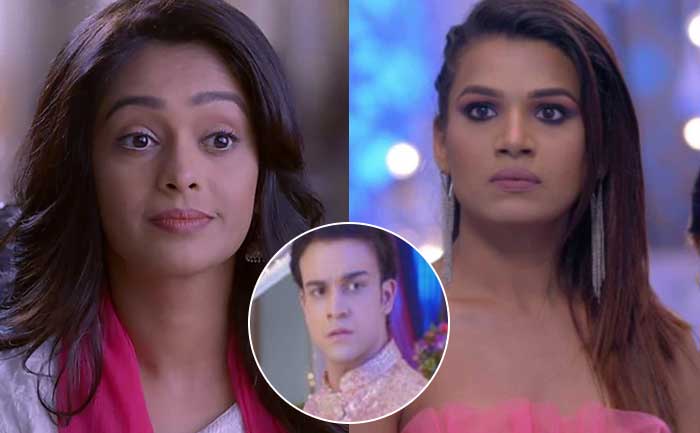 In Kumkum Bhagya Jan 10, 2020 written update: Ranbir is startled to learn that Prachi has already left the college. Also, he offers his help to her for finding out the bad culprit behind making the MMS. To which, Prachi makes a decision to get Pragya's help for getting Ranbir out of jail and so she goes back home.
Following which, Pragya goes to the police station with a lawyer. What's next is, Rhea informs Aliya how Ranbir ended up in jail all because of her plan. Somewhere else, Abhi and Vikram find out that Ranbir is in jail after which they reach the police station to help him out anyhow.
Over there, Abhi says he is really proud of Ranbir for being with Prachi even when her friend Sanju backed out. Moreover, Ranbir is suspicious about the fact that Sanju is being involved in all this MMS scandal and then informs Rhea about the same as well.
Talking about Kumkum Bhagya Jan 11, 2020 upcoming episode, Prachi and Rhea meet each other at the police station at the same time. In addition to this, Prachi informs Rhea that she will always support Ranbir no matter what. Not only that, she also says Ranbir happens to be a close friend of hers and that she will go to any extent to make sure of his well-being properly.
Prachi mentions Ranbir is just a friend and that she also expects Rhea to understand it very well. What now will happen? Stay Hooked to The Live Mirror to find out what happens next.
Also Read: Kumkum Bhagya Jan 10, 2020 Written Update: Abhi Reveals To Aliya The Reason For Trusting Prachi