Kundali Bhagya Jan 08, 2020 written update: Preeta stops robbers from taking Karan away
In Kundali Bhagya upcoming episode robbers decide to take Karan with them as hostage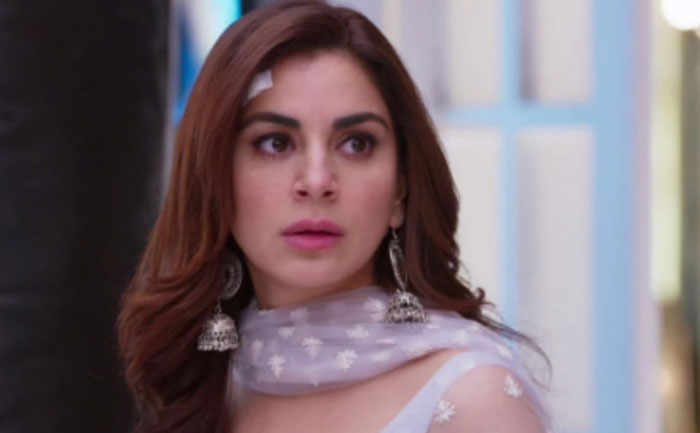 In Kundali Bhagya Jan 07, 2020 written update: Preeta and Srishti plan to somehow trick the fake robber into a room and then convince him anyhow to make other robbers leave. Also, Preeta then decides to lure the fake robber into a room where Shrishti will be waiting for him.
However, after seeing Preeta calling him, Prithvi rushes after her. In the meantime, the real boss of the robbers show up and then takes away Rakhi's mangalsutra. Thereafter, Karan and Rishabh beat up the robbers but stop as one of them take Rakhi hostage.
What's next is, Janki tries to save the Luthras by throwing chilli powder on the robber's eyes as much as possible. Meanwhile, Rakhi refuses to leave without her mangalsutra and so it is then that the Luthras fail to escape. But Prithvi escapes from Preeta and Shrishti by successfully hiding in the washroom.
Talking about, Kundali Bhagya Jan 08, 2020 upcoming episode, the robbers make a decision to take Rakhi as well as Karan away along with them. Nonetheless, the boss says that they will keep them hostage till they are confident that the police are not after them at all. Next, Preeta hears all this and tries to stop the robbers from taking them away.
The robbers threaten to shoot Preeta but the boss asks Karan about what is his relationship with Preeta. Will Karan admit that Preeta is his wife? Stay hooked to The Live Mirror to find out what happens next.
Also Read: Kundali Bhagya Jan 07, 2020 Written Update: Robbers Take Rakhi Hostage