Here's why Priyanka Chopra's father didn't let her wear glamorous outfits
Priyanka Chopra's mom Madhu Chopra opens up on why dad Ashok Chopra restricted the actress from wearing glamorous western outfits.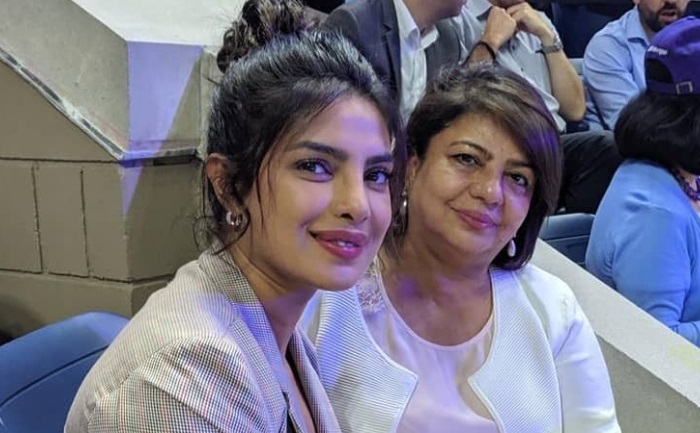 In an interaction with Tatler Magazine, Bollywood actress Priyanka Chopra had revealed that her father Dr Ashok Chopra banned her from wearing tight clothes or western clothes.
Revealing the reason why her dad had put those restrictions on Priyanka, Madhu Chopra told SpotboyE, "You see she was 15/16 and had returned from the US. My husband simply didn't approve of the glamorous western wear that she had started donning. You see, we were in Rai Barelli then."
Priyanka Chopra's mother added that soon after her return from the US, Priyanka started wearing modest outfits. "And trust me, ek din bolne ke baad, she came to her Indian wear. She never hurt us. She is a very intelligent girl," she told the publication.
Talking to Tatler magazine about the same, Priyanka talked about the time when she returned to India from the US as a 16-year-old as an 'almost woman' and her dad took some time to adjust to that. "I'd left as a 12-year-old flat-chested, curly-haired kid and I came back as a 16-year-old almost-woman. I think my dad was really shaken up by that. He didn't know what to do with me for the first couple of weeks," she had said.
Madhu Chopra also spoke about the present coronavirus crisis in the US and how she is continually in touch with her daughter. "Yes, the situation in the US is very bad. I am on Face time with her, quite a few times in the day," she said.