Malala Yousafzai urges UN to help Kashmiris, BJP MP asks her to raise voice for Pak minorities
After Article 370 was scrapped from Jammu and Kashmir and the state was divided into two union territories.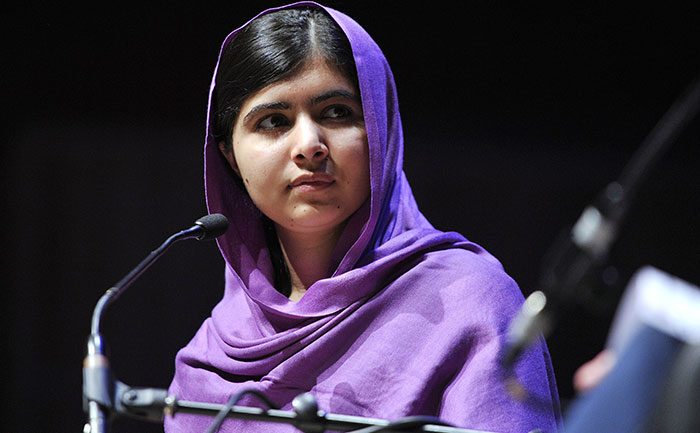 Nobel Prize Laureate and Pakistani education activist Malala Yousafzai has urged the United Nations to listen to the plight of Kashmiri people and help children to go back school safely. In a series of tweets, Malala Yousafzai said that she has spent time speaking with people, journalists, human right lawyer and student living in Kashmir.
In the last week, I've spent time speaking with people living and working in #Kashmir – journalists, human rights lawyers and students.

— Malala (@Malala) September 14, 2019
For the unversed, Kashmiri people have been living in fear since the BJP government revoked Article 370 of the Indian constitution and divided the state into two Union Territories Ladakh and Jammu & Kashmir. 
Malala, who has been very vocal about women's right across the globe, wrote on Twitter,  "I am deeply concerned about reports of 4,000 people, including children, arbitrarily arrested and jailed, about students who haven't been able to attend school for more than 40 days, about girls who are afraid to leave their homes."
Sincere request to the Nobel winner, to spend some time speaking with the minorities of Pakistan.

To speak against the forceful conversation & persecution taking place on the minority girls in her own country!

Developmental agendas got extended to Kashmir, nothing suppressed! https://t.co/Um3BmGuJwi

— Shobha Karandlaje (@ShobhaBJP) September 15, 2019
Responding to Malala Yousafzai's concern, Bharatiya Janata Party (BJP) MP Shobha Karandlaje requested her to raise her voice for minorities living in Pakistan where they are subjected to forceful conversion and persecution instead of Jammu and Kashmir.
The BJP MP told the Noble Laureate that developmental agendas have been extended to Kashmir and the voice of Kashmiris are being heard.
Earlier September, an ex MLA from Pakistan Prime Minister Imran Khan's party had sought political asylum from New Delhi. "Minorities in Pakistan are not feeling secure and they have been denied rights. There is an increase in atrocities and target killings. I was put behind bars for two years," Baldev Kumar, a former MLA from Barikot (reserved) seat in Khyber Pakhtunkhwa assembly, was quoted as saying by news agency IANS.
This is not the first time, Malala has raised her concern on Kashmir, earlier she had appealed for an end to the conflict in the region after relations between India and Pakistan nosedived following the revocation of Article 370.