After Jennifer Aniston, Mathew Perry aka Chandler Bing joins Instagram
Could it BE any more exciting?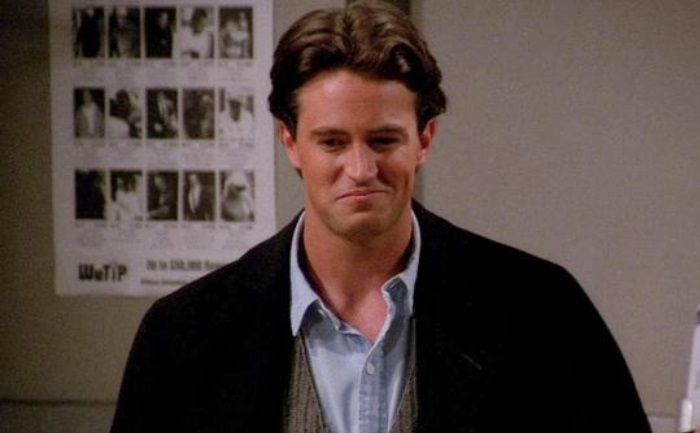 Friends star Matthew Perry aka Chandler Bing has finally joined Instagram four months after co-star Jennifer Aniston. Recently, on 5 February, he shared that on his Twitter handle, "Big news coming…" Just like Aniston, the actor broke Instagram immediately which cause the platform to temporarily crash. He already has 1.6m followers on Instagram.
The big news was announced by his co-star Lisa Kudrow aka Phoebe Buffay, she shared a throwback photo of the two with the caption, "Finally!!! Yay!! Can't believe my eyes MY EYES Welcome to Instagram @mattyperry4 #friendsforlife"
Jennifer Anniston and Courtney Cox took to the comments section to express their excitement. Jennifer replied, "Yay Matty! Could you TAKE any longer? ?❤️" Whereas, Courtney wrote, "Yes Matty!!! ♥️"
Mathew Perry has not yet shared any pictures on his Instagram account. But, the actor wrote in his bio, that "what is this? my Instagram account." Matthew is the last of his co-stars from Friends – Courteney Cox, Jennifer Aniston, Lisa Kudrow, Matt LeBlanc and David Schwimmer – to have joined the app.
On the professional front, the actor was last seen in a film in the 2009 comedy film '17 Again.' He had experimented into production with a CBS sitcom 'The Odd Couple in which he acted the lead role as Oscar Madison along with actor Thomas Lennon. The show premiered in 2015 and ran for three seasons until 2017.
Well, we wonder what will be Mathew Perry's first Instagram post.