Matthew McConaughey joins Instagram on 50th birthday
Matthew McConaughey makes Instagram debut on his 50th birthday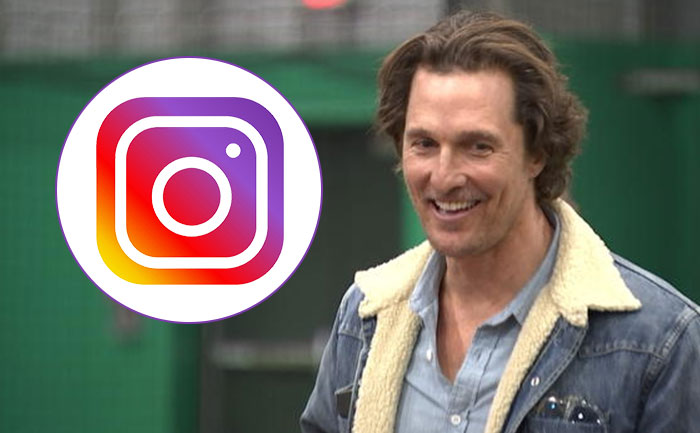 Hollywood actor Matthew McConaughey is one of the most talented actors of his generation. The man with a golden heart has maintained his distance from social media since long now. But finally, he has decided to follow the footsteps of Jennifer Aniston. The Beach Bum star has marked his 50th birthday by debuting on Instagram.
Matthew has officially joined Instagram and posted a video of himself describing what this journey is going to be all about in his first post. He wrote, "Born November the 4th 1969, got my dad's name the very same day. But not until I turned 50, today, did I become @officiallymcconaughey. That's my Instagram handle. See you there."
Check out his post here:
In the video, Matthew has explained that his Instagram account is going to be a little different in comparison to others. He has also stressed upon the responsibility of providing fresh and real content about his personal life to his fans.
McConaughey added that he started his account to share "who I am with you." But, the Oscar winner admitted he's "nervous" about putting himself out there.
"Look, this is my first venture into sharing myself and my views with the world, and I'm a little bit nervous about it because quite frankly, I know I want to have a monologue, I'm not sure I want to have the dialogue," he said before breaking out into laughter.
Within a short time span, the legendary actor has more than 618k followers and his video has garnered more than 909,929 views so far.
Also Read: Matthew McConaughey cooks to help California wildfire first responders