Minecraft Bedrock Update 1.10 Patch Logs – New Crossbows, Shield, Cat And More
New Bedrock Update will add fresh new things in the game keep reading for full patch logs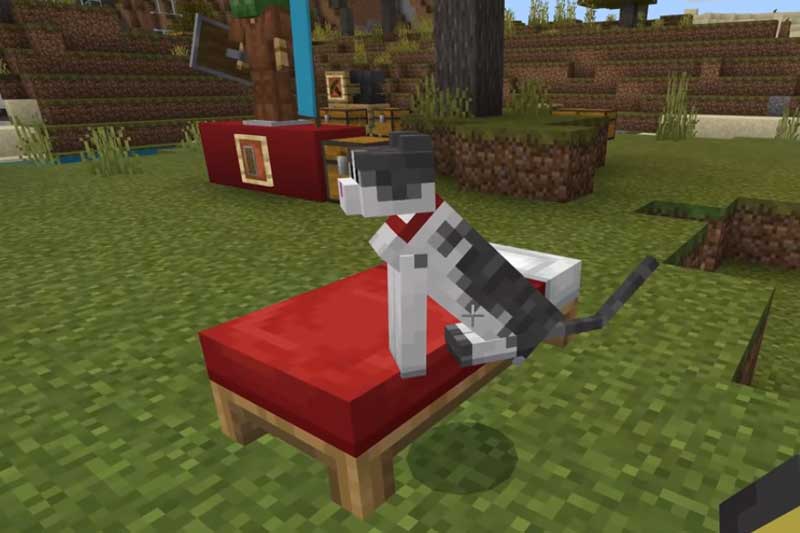 Minecraft Update 1.10 Bedrock patch log revealed, the update will add crossbow, lantern, loom, lectern, Jellie the cat, shields and new hostile mob, Pillagers. The shield in Bedrock update requires one iron ingot and six wooden planks. Pillagers are only available in Creative Mode. Minecraft Bedrock update is available on Android, Xbox One, Nintendo Switch, iOS and Windows 10 PC.
The updates add a new achievement in the game that rewards around 20 Game Score. The name of achievement is Fruit on the Loom and to earn it make a banner using an Enchanted Apple Stencil. Mobile users are reporting game crash while using HD Textures, this an issue with the update not yet resolved.
Below are the list of new things and features comes with Minecraft Bedrock 1.10 update, here the Pillagers are for the time being available in Experimental mode, if you enable Experimental Gameplay through settings you will be able to access the content. There are new Villages, Village Job Sites, Wandering Trader, Sweet Berries, Pillager Outpost, Illager Beast, Campfire, Bamboo Jungle and Minecraft Script Engine. Along with new features the patch also adds a ton of fixes you can read by clicking the source link.
To update the game you can visit the responsive stores of console or pc or launch the game and approve the update.
Highlights from the 1.10 Update:
Shields have arrived!
New features including the Texture Update, crossbows, lanterns, and the loom
Many experimental features coming in the Village & Pillage Update (1.11)
The ability to create new entities using Add-Ons
Several gameplay tweaks
Hundreds of bug fixes
New Features:
Shields! Shields! Shields!
A long-requested community feature has made its way to Minecraft
Shields can be used to block enemy attacks
Sneaking activates the shield when equipped in either hand
Texture Update
Many items, blocks, and more have fresh new textures!
More updates to textures and tweaks will be arriving in the upcoming 1.11 update
Crossbow weapon with new enchantments
Multishot
Piercing
Quick Charge
New Wood blocks and Stripped Wood blocks
Known to many players as Bark blocks
Existing wood blocks have been renamed to Logs and Stripped Logs
Lantern
A new light source that can be placed above or below blocks
Lectern
Place a Book and Quill or Written Book on the lectern, which will allow multiple players to read it together
A Book and Quill can be read, but not edited when placed on a lectern
Redstone functionality will come in a later update
Loom
A much easier method to create banners!
The Loom only uses one dye to apply a pattern. It can also use Banner Patterns to apply special patterns
Banner Patterns can be crafted using Paper and various items
Pressing the help button links to the relevant How to Play section for more information
Jellie
Winner of the community cat contest!
A new cat variant that can be found in villages
Pillagers
A new illager mob that engages players and villagers with ranged attacks
In the 1.10 update, pillagers are only available in Creative Mode
Further functionality and spawning in Survival Mode will be released in the 1.11 update
New Achievement: Fruit on the Loom
Make a banner using an Enchanted Apple Stencil (20G)
Minecraft Bedrock Update 1.10 Patch Logs