Happy Birthday Morgan Freeman: 6 Times The Actor Played Negative Characters Brilliantly
Let us take a look at the roles where Morgan Freeman decided to go dark.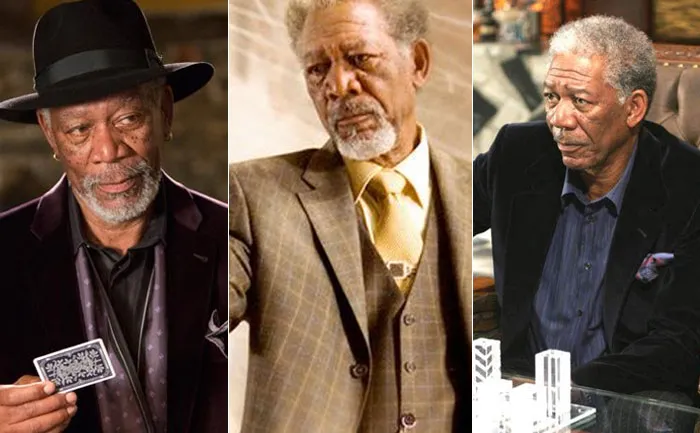 Morgan Freeman has made a name for himself playing lovable characters that leave a lasting impact on the audiences. Whether he is playing Hoke Colburn in Driving Miss Daisy or God in Evan Almighty, Morgan Freeman is indelibly linked with the good-guy image.
However, the actor has also broken the mold and gone rogue in many of his films. As the actor celebrates his 83rd birthday, let us take a look at the roles where Morgan Freeman decided to go dark.
6 Times Morgan Freeman Played A Negative Role
Hard Rain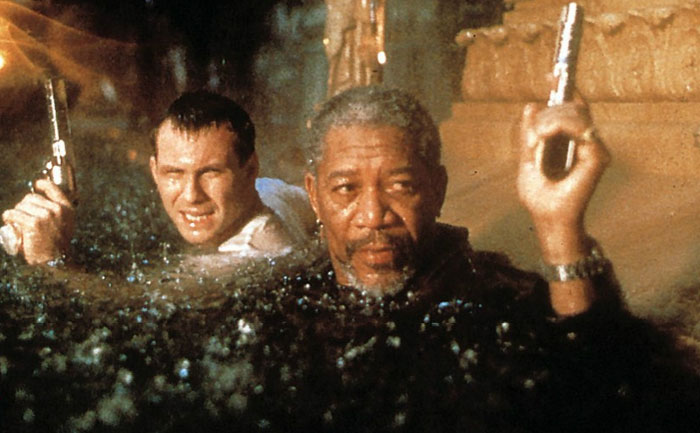 Morgan Freeman played the role of Jim for this movie. In this 1998 thriller, Morgan Freeman played the leader of a gang of robbers that ambush armored truck drivers Tom and his uncle Charlie during a heavy rainstorm. A violent series of events follow. The film was an international co-production between the United States, the United Kingdom, Denmark, Germany, and Japan.
Street Smart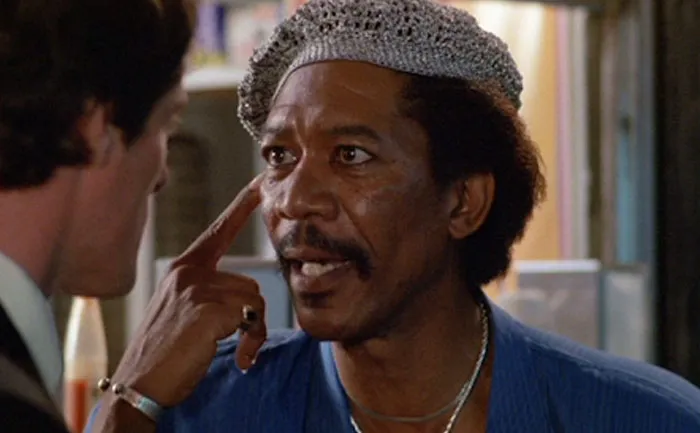 Street Smart was a 1987 thriller that told the story of magazine reporter Jonathan Fisher (Christopher Reeve) who gets entangled in a battle of wits with Fast Black (Morgan Freeman) after he fabricates a story about a pimp. While the police and Fast Black believe the story is real, Jonathan must outwit them to save his career and his life. The movie earned Freeman his first Oscar nomination (for Best Supporting Actor). While the film was critically praised, it panned commercially.
Wanted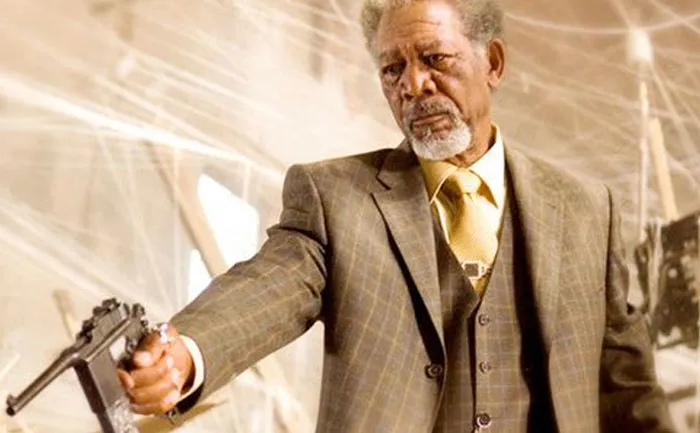 Wanted is a 2008 action thriller that starred Angelina Jolie, James McAvoy, Terence Stamp, and, Thomas Kretschmann. It has the actor playing the role of the head of a mysterious assassin group. 'Wanted' opened to favorable reviews and did well at the box office.
Lucky Number Slevin
The 2006 crime thriller movie Lucky Number Slevin has Morgan Freeman playing a mobster. His character is called The Boss who is in was with a rival. It also stars Bruce Willis as a mysterious assassin.
Dreamcatcher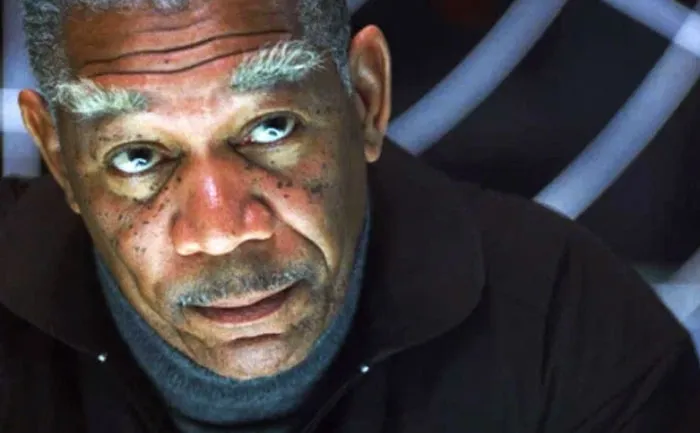 Dreamcatcher is a 2003 American science fiction horror film based on Stephen King's 2001 novel. The film tells the story of four friends (Thomas Jane, Jason Lee, Damian Lewis, and Timothy Olyphant) who encounter an invasion of parasitic aliens. It has Freeman playing the role of an army general intent on killing aliens.
Now You See Me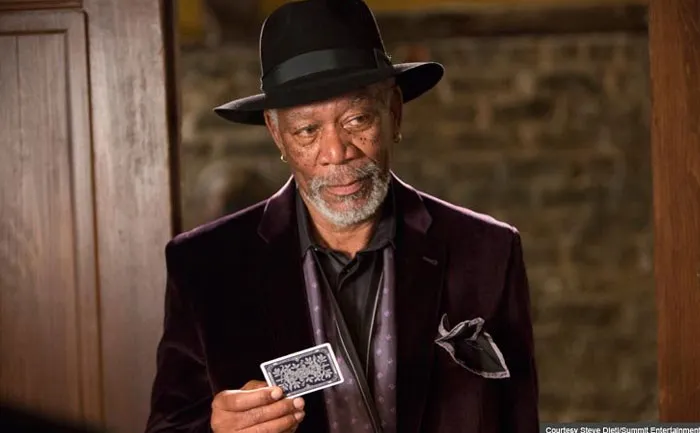 Freeman's character in the film, Thaddeus Bradley, has made a career out of ruining other magicians. The film features Jesse Eisenberg, Mark Ruffalo, Woody Harrelson, Isla Fisher, Dave Franco, Mélanie Laurent, Michael Caine, and Morgan Freeman. While the film received mixed critic reviews, it was a box office success.